Arresting the entry of women into the criminal justice system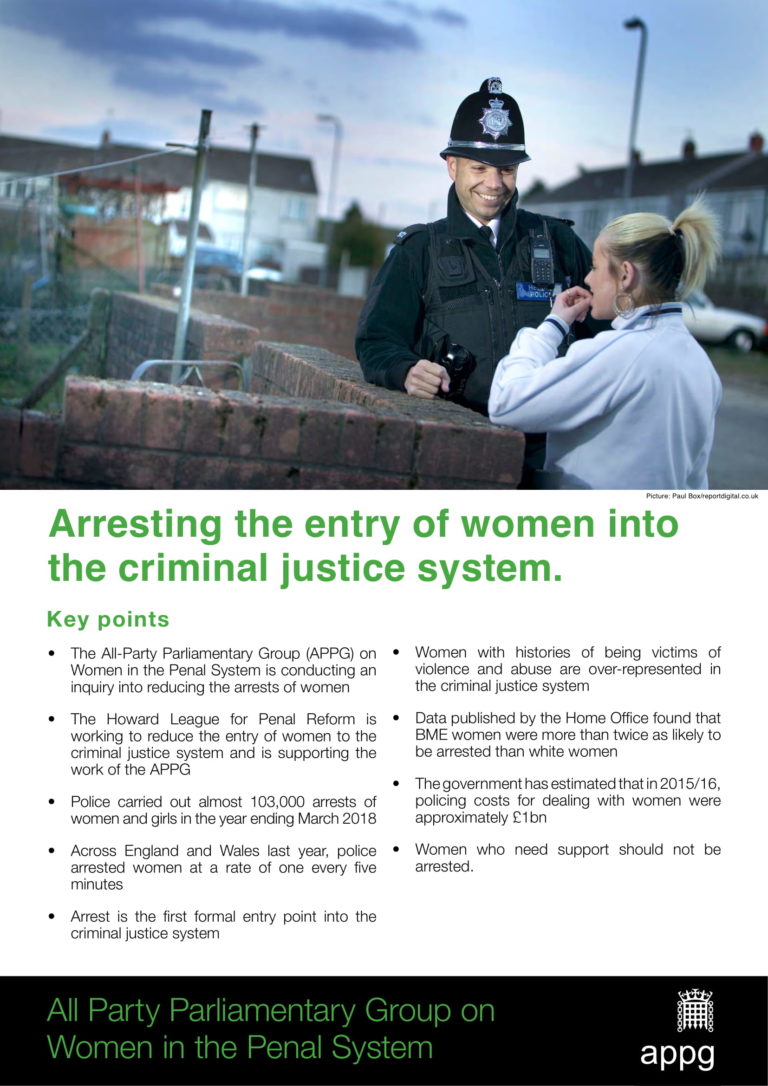 ISBN: 978-1-911114-34-5

Published: 2019

Pages: 6

Publisher: Howard League for Penal Reform
Downloads
Arresting the entry of women into the criminal justice system
References
This is the first report to be published as part of the The All Party Parliamentary Group (APPG) on Women in the Penal System's inquiry into arrests of women.
Women who have been victims of violence and abuse are over-represented in the criminal justice system. This briefing scopes the current situation as regards the arrests of women. The APPG is investigating how women with complex needs can be diverted to more appropriate services, such as women's centres.
The Howard League for Penal Reform is working to reduce the entry of women to the criminal justice system and is supporting the work of the APPG.
Join the Howard League

We are the world's oldest prison charity, bringing people together to advocate for change.

Join us and make your voice heard

Support our work

We safeguard our independence and do not accept any funding from government.

Make a donation