Child arrests in England and Wales 2016
Research briefing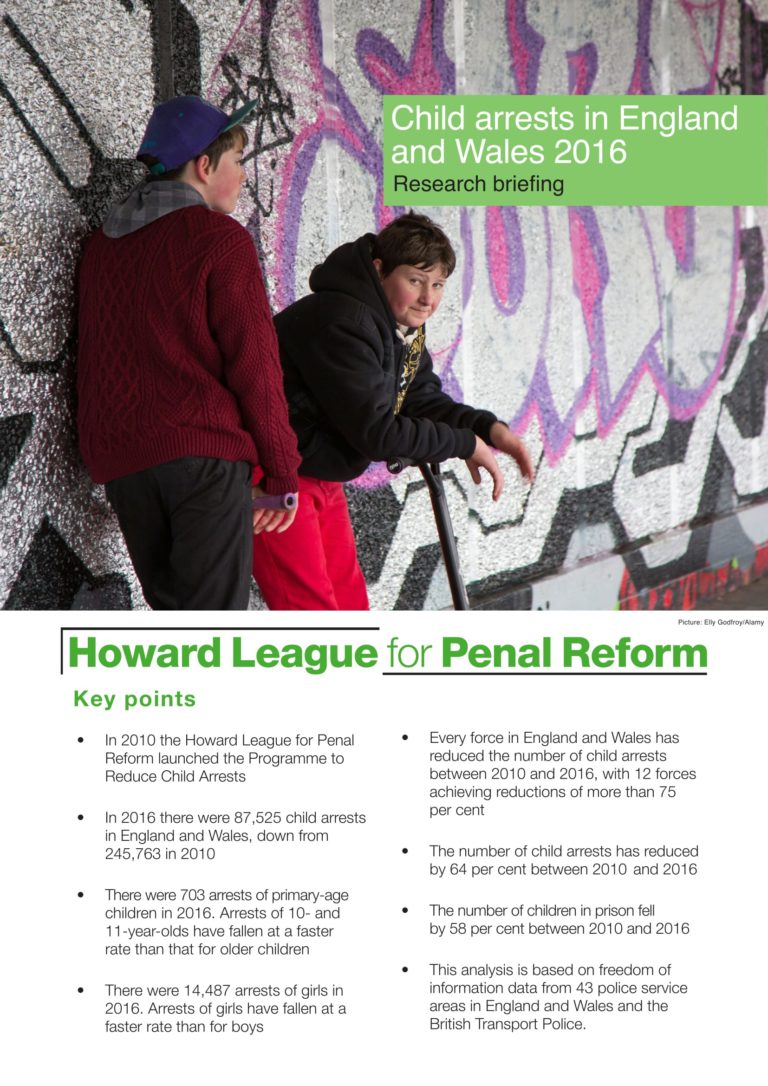 ISBN: 978-1-911114-16-1

Published: 2017

Pages: 4

Publisher: The Howard League for Penal Reform
Downloads
Child arrests in England and Wales 2016
In 2010 the Howard League for Penal Reform launched the Programme to Reduce Child Arrests.
The charity works closely with police forces around the country to stem flow of children entering the criminal justice system.  This programme has proved successful.
The charity publishes annual data on child arrests, which show a year-on-year reduction. In 2016 there were 87,525 child arrests in England and Wales.
The number of child arrests has reduced by 64 per cent between 2010 and 2016. Every force in England and Wales has reduced the number of child arrests between, with 12 forces achieving reductions of more than 75 per cent.
This briefing paper tells a good news story. The Howard League is concerned, however, that too many children are still being brought into conflict with the criminal justice system, with negative implications for their future lives at the expense of their communities and the taxpayer.
Join the Howard League

We are the world's oldest prison charity, bringing people together to advocate for change.

Join us and make your voice heard

Support our work

We safeguard our independence and do not accept any funding from government.

Make a donation