Ending the criminalisation of children in residential care. Briefing three: 'Hearts and heads' – Good practice in children's homes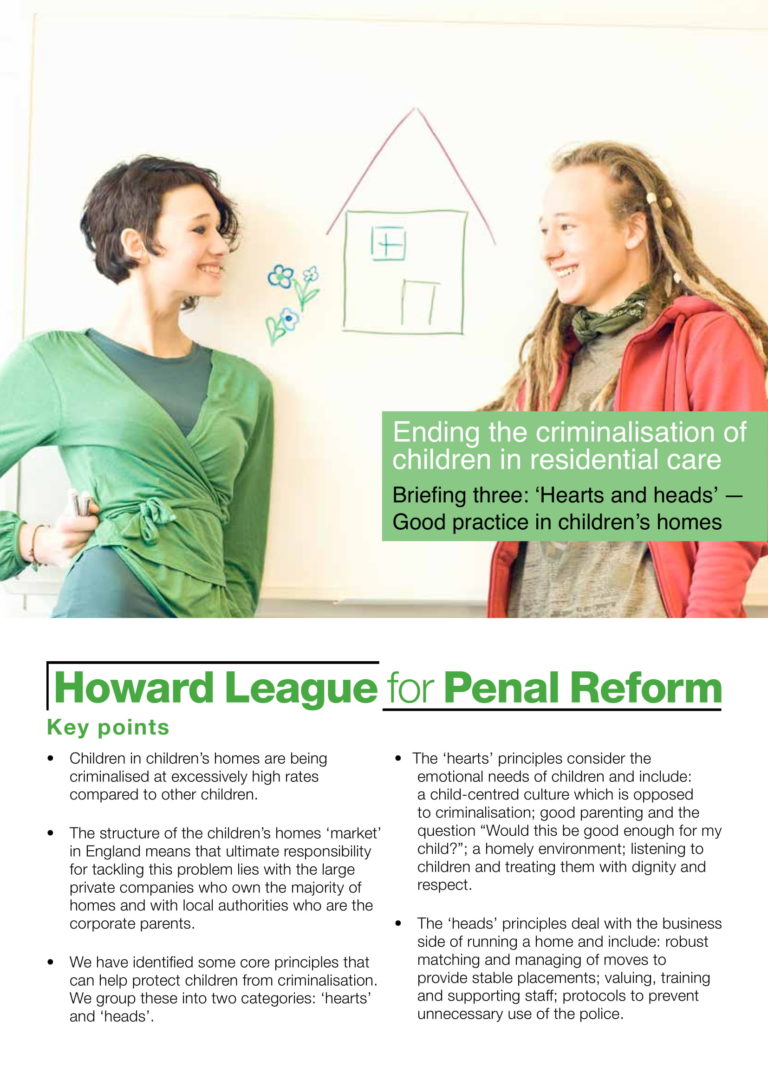 ISBN: 978-1-911114-24-6

Published: 2018

Pages: 8

Publisher: The Howard League for Penal Reform
Downloads
'Hearts and heads' - Good practice in children's homes
Bibliography
Children in children's homes are being criminalised at excessively high rates compared to other children.
The structure of the children's homes 'market' in England means that ultimate responsibility for tackling this problem lies with the large private companies who own the majority of homes and with local authorities who are the corporate parents.
The Howard League has identified some core principles that can help protect children from criminalisation. These principles are grouped into two categories: 'hearts' and 'heads'.
Join us

Add your voice to our movement for change. Every voice counts and we hope that you will add yours.

Join us today

Support our work

Everything we do is focused on achieving less crime, safer communities, fewer people in prison. We need you to act now for penal reform.

Ways to support