Women in prison: coercive and consensual sex
Briefing paper by the Commission on Sex in Prison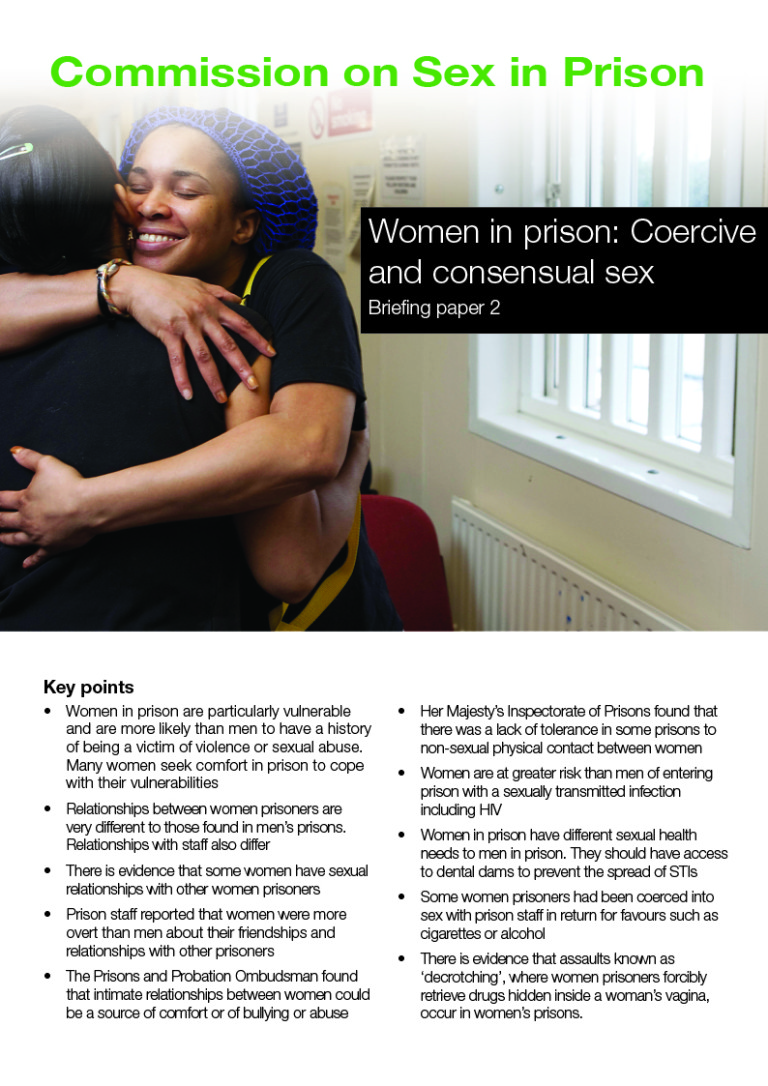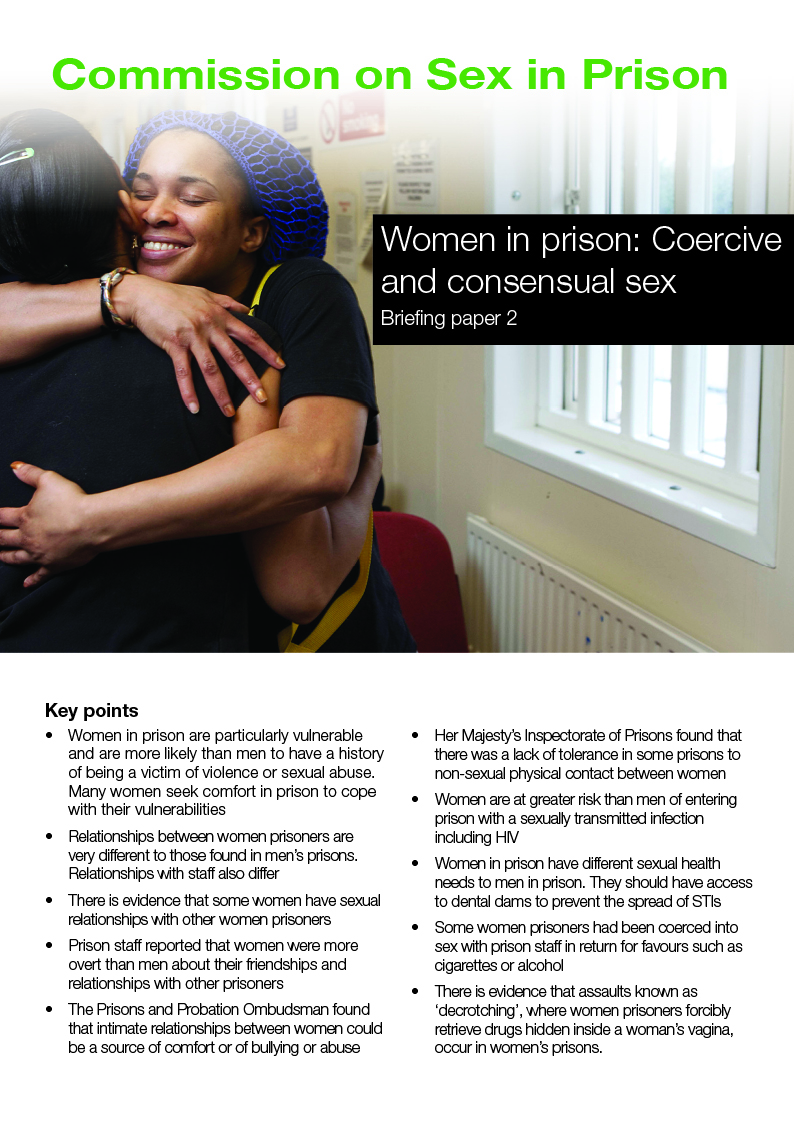 ISBN: 978-1-905994-75-5

Published: 2014

Pages: 6

Publisher: The Howard League for Penal Reform
Downloads
Women in prison: coercive and consensual sex
References
Women in prison are particularly vulnerable and are more likely than men to report a history of violence and abuse. Research by the Commission on Sex in Prison found that some women formed relationships in prison as a source of comfort and support. However, some relationships could become coercive or abusive. The briefing paper concludes that prison staff need training and guidance on how to support women, recognise bullying and identify relationships between prisoners.
The Commission in Sex in Prison, established by the Howard League for Penal Reform in 2013, undertook the first ever review of sex inside prison. It focused on three broad themes:
consensual sex in prison
coercive sex in prison
healthy sexual development among young people in prison
The purpose of the Commission on Sex in Prison was to understand the nature and scale of sex in prisons, investigate the key issues and problems and make recommendations with a view to make prisons safer.
Join the Howard League

We are the world's oldest prison charity, bringing people together to advocate for change.

Join us and make your voice heard

Support our work

We safeguard our independence and do not accept any funding from government.

Make a donation