The John Sunley Prize
A prize celebrating excellence and impact of post graduate research into penal issues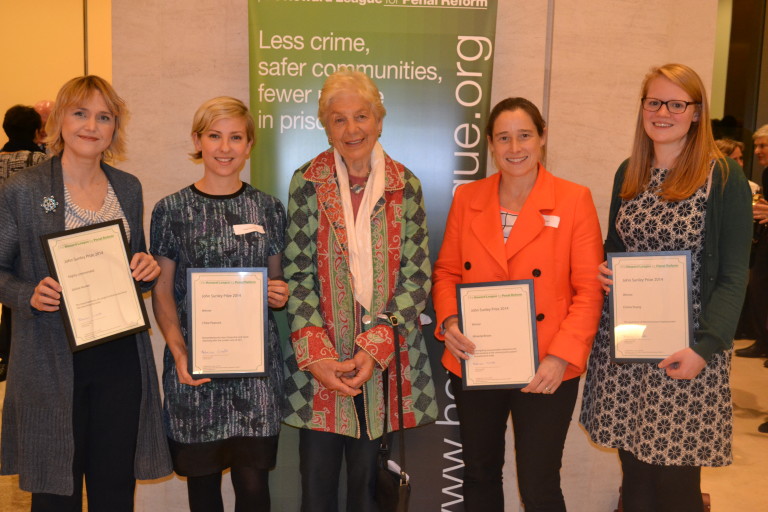 The John Sunley prize sought to reward and encourage Masters students who generated outstanding research dissertations that often were both topical and original; and could also offer genuine new insights into the penal system and further the cause of penal reform.
Each year thousands of exceptional Masters dissertations are researched and written but few are even lodged in university libraries or shared with the wider penal affairs community. Many would be of publishable standard and would contribute to the pool of knowledge about penal issues. The John Sunley Prize  ensured that the best of these dissertations get the recognition they deserve.
Sunley Prize 2017
The final John Sunley Prize was awarded in 2017.
The John Sunley Prize winners were announced at the Howard League AGM, on Wednesday 8 November 2017.
Join the Howard League

We are the world's oldest prison charity, bringing people together to advocate for change.

Join us and make your voice heard

Support our work

We safeguard our independence and do not accept any funding from government.

Make a donation