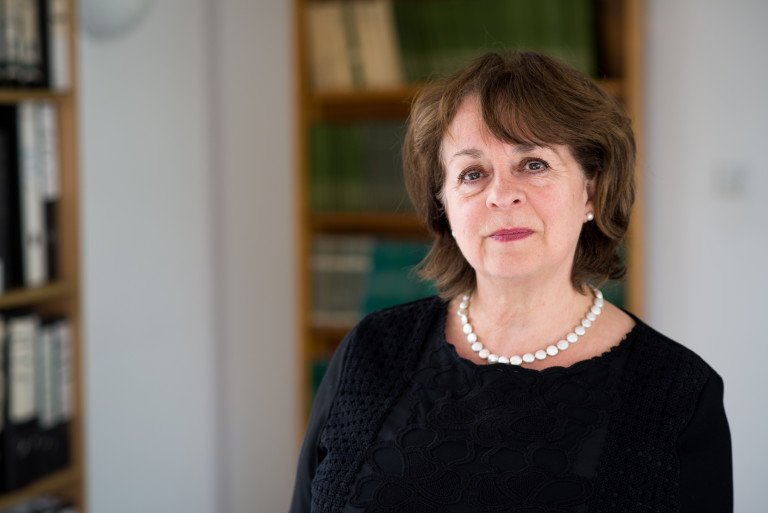 In 2002 the Howard League for Penal Reform went to court to fight for children in prison to have the same right to be protected under the Children Act 1989 as children in the community.
The High Court heard evidence from us that children in prison were just that, children, vulnerable and needy. Mr Justice Munby, now Sir James Munby, summarised our evidence in this way:
[Children in custody] are, on any view, vulnerable and needy children. Disproportionately they come from chaotic backgrounds. Many have suffered abuse or neglect…they need help, protection and support if future offending is to be prevented.
Over half of the children in YOIs [Young Offender Institutions] have been in care. Significant percentages report having suffered or experienced abuse of a violent, sexual or emotional nature. A very large percentage have run away from home at some time or another. Very significant percentages were not living with either parent prior to coming into custody and were either homeless or living in insecure accommodation. Over half were not attending school, either because they had been permanently excluded or because of long-term non-attendance. Over three-quarters had no educational qualifications. Two-thirds of those who could be employed were in fact unemployed. Many reported problems relating to drug or alcohol use. Many had a history of treatment for mental health problems. Disturbingly high percentages had considered or even attempted suicide.
We won the case. As a result children in prison have had the benefit of the protection of the Children Act 1989.
And there's more good news. The number of children in prison has reduced dramatically since the Howard League started this work. As of February 2019 there were 834 children in prison, compared to 2,648 in February 2009.
The Howard League has worked intensively to stem the flow of children being sucked into the system, working with police forces across the country to encourage and cajole them to reduce child arrests.
We monitored the rates of child arrests in each police force year on year, published that data and fostered public support for reducing entry of children to the toxic criminal justice system. The fall in the number of children in prison results from a reduction in child arrests in England and Wales of more than two-thirds in seven years.
The bad news is that the children who are still sent to prison are both as challenging and as badly treated now as they were back in 2002.
Little has changed in this regard since the 2002 judgment, as Sir James Munby recognised in his lecture to the Howard League more than a decade later. Youth Justice Board statistics for children entering custody between April 2014 and March 2016 show that a significant proportion of children had mental health problems, two thirds were not engaging in education and almost half had substance misuse concerns.
On top of this, data published by the Ministry of Justice shows that as the number of children in custody decreased the proportion from ethnic minorities has steadily increased. In February 2009, 1,694 of children detained were white and accounted for two thirds of the child prison population; in February 2019, 424 children in prison where white and accounted for just half of the child prison population. Nothing has changed since David Lammy shone a light on the unacceptable disproportionality in the youth justice system in 2017.
Equally alarming is the stream of reports about the treatment children in prison face, despite the reduction in numbers. The damning conclusions of the report of the independent inquiry into the Sexual Abuse of Children in Custodial Institutions speak for themselves.
It is bizarre that the state can spend huge amounts of money and professional effort locking up children but is unable to care for them on release
The needs of the children we lock up, and the trauma they face in prison, are reflected in the hundreds of calls the Howard League receives each year through its specialist legal advice line for children in prison. Our advice line is open every day. It provides free and confidential legal advice to children.
Shockingly, around half the calls received in the last year concerned children who did not have suitable accommodation or support for release. This is despite the clear legal duties on local authorities to provide accommodation and support for children leaving prison if they have nowhere safe to go. These duties have been reinforced time and time again by the courts, including in test cases brought by the Howard League. It is bizarre that the state can spend huge amounts of money and professional effort locking up children but is unable to care for them on release.
Children also call us for help when they are being punished in prison: children can be given extra prison time for breaking prison rules. In 2017 children in prison had 3,500 additional days of prison imposed.
The most distressing calls we receive are from or on behalf of children concerned about the way they are being treated in prison. In recent months, we have provided legal advice and support to children who have experienced problems that no child should have to endure.
We provided legal support to Peter – not his real name – who was assaulted by a prison officer and then disciplined for it. We ensured that the disciplinary proceedings were dismissed and that he was aware of his rights in respect of the assault he suffered.
We have made complaints on behalf of children who tell us they have been locked in their rooms for 22 hours a day or more and we worked to get their isolation brought to an end.
We have supported children who report being restrained either for not doing as they are told or in ways that are outside the strict guidelines designed to protect children from serious harm when they are restrained.  We have made complaints and safeguarding referrals.
As our evidence to the Joint Committee on Human Rights shows, these are not one-off occurrences.
Our lawyers listen to children and use the law as effectively as they can to support them. Many children who call us have depressingly low expectations and little faith in the law, which they often see as something that only exists to punish them.  It is easy to see why children might feel this way, finding themselves surrounded by fear and violence in prison, when the full force of the law surrounds them in the form of penal detention.
The Howard League has long argued that prison is no place for children; that the secure training centres are a failed experiment that have damaged and harmed thousands of children; that for the very few children who require custody only the small, professionally staffed, local authority units should be used. It is time to end state sanctioned child abuse and give these young people a chance for a future free of crime so they can flourish and contribute.
Comments
Join the Howard League

We are the world's oldest prison charity, bringing people together to advocate for change.

Join us and make your voice heard

Support our work

We safeguard our independence and do not accept any funding from government.

Make a donation