Community Justice and the future of probation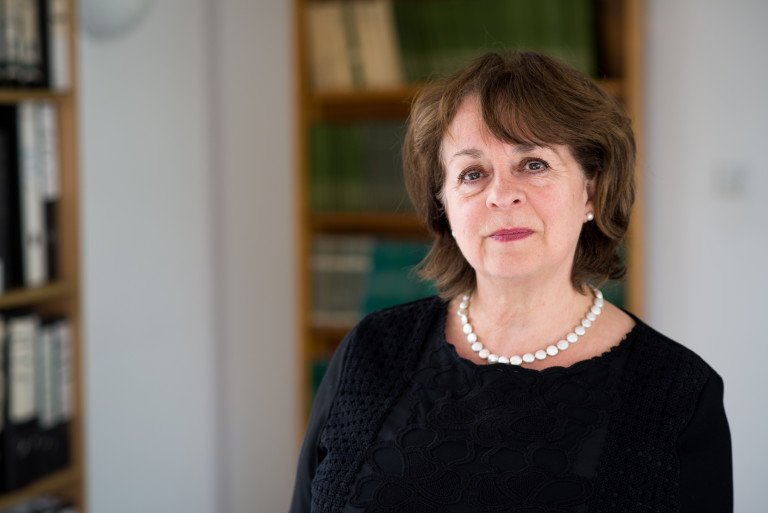 Forgive me but this blog will be a little longer than usual. We have been thinking a lot about the future of probation at the Howard League, given the train-wreck that was the Transforming Rehabilitation reforms introduced by Chris Grayling.
The Justice Select Committee is the latest body to deliver a damning critique of what has happened to probation services in England and Wales.
Now the big question is what next?
What follows is a work in progress and represents our developing thoughts on what might be a new vision for probation – Community Justice. Please tell us what you think – either by commenting on this blog or emailing our office.
……….
Community Justice means thinking about structure and service delivery.
Structure
The structure of Community Justice reform is based on three key principles:
A national strategic focus, with leadership and accountability
Local service delivery, with multi-agency involvement
Minimum restructuring and minimum cost
The probation system currently fails on the first two of these principles and is not fit for purpose:
There is no national strategic focus because while there is a National Probation Service (NPS), the NPS only works with a section of the probation population. Neither has the NPS the independence required to provide a national strategic focus to probation work, being part of a larger body, Her Majesty's Prison and Probation Service (HMPPS).
On local service delivery, the artificial split between the NPS and the privately-run Community Rehabilitation Companies (CRCs) has created a two-tier system with no obvious coterminosity with itself, let alone with other local structures such as police force areas or local authorities.
A new structure would address these problems, and seek to meet the third key principle, in the following ways:
Create a Community Justice Agency
A national strategic focus would be created by making Community Justice truly independent. Probation would be separated from HMPPS and a new Community Justice Agency would be created to provide strategic leadership, promote best practice and ensure a level of consistency in local service delivery.
Separating probation and prisons provides a clearer distinction between the two services, reinforcing their separate identities and professional expertise.
The new Community Justice Agency would have responsibility for workforce development. It could take on a similar role to the College of Policing and replace the Probation Institute, with a commitment to working with research-intensive universities to evaluate and innovate on interventions. The evidence base for Community Justice and a public health approach is stronger than ever, but it is not being effectively exploited.
The Community Justice Agency would be led by a figurehead with responsibility for providing a national voice on the issues. There would be a role for the Agency to set some clear national targets around service expectations that could be developed locally (see below). It would also be responsible for some specific services that could only be provided nationally, for example, contact with the victims of prisoners.
Create local Community Justice Partnerships
Local service delivery would involve ending the split between the NPS and the CRCs and forming new Community Justice Partnerships (CJPs). The CJPs would deliver probation services at a local level.
In order to minimise further disruption to the probation landscape, these CJPs could be structured around the current 21 community rehabilitation contract areas. Each CJP would be governed by a board of relevant criminal justice partners, and could be chaired by a local Police and Crime Commissioner or Mayor.
We recognise the existing 21 areas are not ideal but structuring around the TR reforms at least minimises disruption and cost. They would be the starting point for increasingly local arrangements and a move towards a more sensible coterminosity across local government and criminal justice partners.
Members of the CJP boards would include representatives from the police, local authorities, local voluntary groups and members of the community, sentencers, health boards and regional prison management. In cities such as London and Manchester, where the PCC role is subsumed into a larger mayoralty role, there would be scope for wider devolution of justice services and a whole system approach.
Service delivery
The Community Justice Agency would provide a national strategic framework to this local service delivery. As with the structural reforms, this delivery should be based around two key principles, enshrined where necessary in legislation and which the Community Justice Agency would promote.
Community Justice should be:
Targeted properly towards those who will most benefit
Just as the prison system is overcrowded, so is the probation system. There should be a national review of the extent of community orders and of post-custody supervision. The Crown Prosecution Service has a statutory duty to prosecute only in the public interest; thus the CJPs should have a similar duty to supervise only in the public interest. Such a duty would involve targeting and designing supervision so as to support desistance and reintegration.
At the same time, and helped by a tighter focus on the use of interventions, community orders would be reinforced and properly resourced to improve sentencer confidence. Post-custody supervision for those on short sentences should be removed in favour of voluntary local arrangements.
Community Justice would require a much more focused and responsive probation system than is currently possible under excessive and expansionary caseloads. A strategic focus on the application of criminal justice sanctions, at both the local and the national level, would make clear the relationship between sentencers and those delivering sentences.
Run properly in order to help people desist from crime
Successive reforms based around market competition have been pushed by various administrations since the formation of the National Offender Management Service. These reforms have all failed because probation services cannot sensibly fit within a market structure. Commissioning arrangements should be based on cooperation and joint purpose rather than competition. Efficiencies can be achieved through local organisations, including the voluntary sector, sharing mutual investment in services and co-commissioning to reflect local need.
Community Justice must be run on clear desistance principles. Service delivery would be run in a way that makes help accessible, encourages compliance and prioritises timely completion – over supervision for its own sake and models which promote incarceration by encouraging breach and recall. There would be some clear targets around service expectations set by the Community Justice Agency at a national level but these would be developed by CJPs to give more regard to local circumstances and to ensure professional discretion can be exercised where appropriate. Such targets would include measures to ensure proper regard be given to delivering and commissioning for particular groups, such as gender-specific and BAME-specific services.
Comments
Join the Howard League

We are the world's oldest prison charity, bringing people together to advocate for change.

Join us and make your voice heard

Support our work

We safeguard our independence and do not accept any funding from government.

Make a donation