Conservative Party Conference 2017: Notes from the Howard League fringe event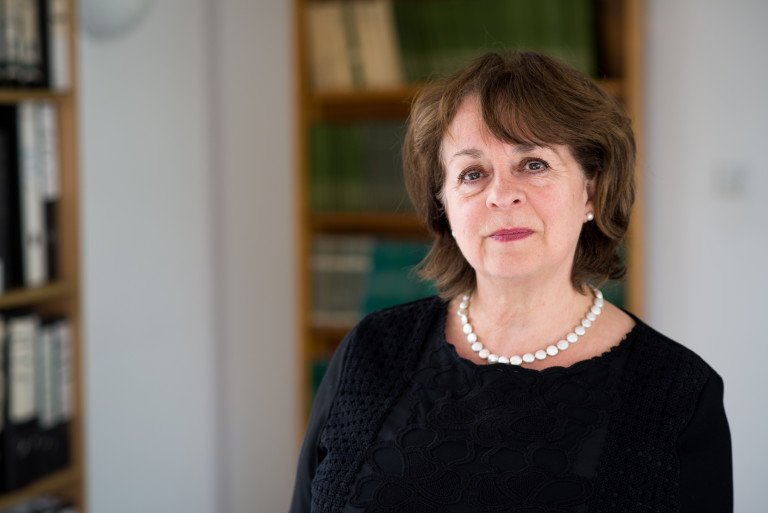 The Howard League has hosted fringe meetings at the various political party conferences for many years. This gives a platform to ministers and shadow ministers to talk less formally about their penal policies and gives an opportunity to engage with party activists and community leaders.
I chaired a meeting yesterday at the Conservative Conference that Sam Gyimah, the prisons minister, spoke at, alongside a serving prison officer. The meeting was intended to focus on the role of the prison officer, as the Howard League has been conducting research into staff experiences and what reforms they want to see. We have been working in collaboration with Community, the union that represents prison officers in private jails, and will be publishing a briefing soon.
The minister started his contribution by stressing the importance of focusing on social policy reform when the landscape is being dominated by Brexit.
He praised the progress being made in improving prison conditions, referring to a net gain of 1,000 frontline prison officers in the last year. I am not sure this is right: the workforce survey published by the ministry didn't show such a big increase, and, a significant portion of these people will have been employed in the new prison in Wrexham that recruited hundreds of new staff. So, even if the truth is nearing that number, the net gain across hard-pressed prisons is tiny as it works out at fewer than five extra people per prison.
He praised the establishment of Unlocked Graduates, the prison version of Teach First that is bringing top graduates into the prison service. This is welcome and it was heartening to hear that it had been a popular initiative. However, by contrast, the Scottish Prison Service is aiming to educate all its workforce to degree level by the introduction of a vocational course.
He said that he would publish a workforce strategy with details about staff training soon. I welcome this as staff are, obviously, the key to any improvement and reform.
The minister said that 'it's not Conservative to have a revolving door' of people going in and out of prison.
He reiterated the new offender model whereby officers have a caseload. It had previously been suggested this would be limited to six prisoners, but he did not reiterate that number. He said the purpose would be to encourage prisoners to engage with education and work opportunities in the prison. Whilst this sounds a good idea, I have not found the lack of willingness to engage to be the problem. The problem is that prisons are so grossly crowded, under-resourced and understaffed there are not the education and work places available. Many prisons are operating restricted regimes, which mean that men are locked in their cells for around 18 hours a day, longer at weekends.
He stressed that governors would be put back in charge. I welcome this, but as most of the prison budget is consumed by staff costs, unless governors are given additional resources which they can choose to spend on additional services, they are not in charge of anything much.
I was pleased to hear a commitment to follow Dame Sally Coates's recommendations that prisoners would have an individual learning plan and that training would be improved to make sure it links to the world of work.
The minister said that 'it's not Conservative to have a revolving door' of people going in and out of prison. There is clearly a commitment to get prisons to work better. (They could hardly be any worse.)
I was also interested to hear his trenchant criticism of community rehabilitation companies as he said that the system is a long way from realising the vision of what they were intended to do.
Finally, in response to a question, he said that he was looking at how to increase day release for prisoners so they could get work experience and contribute to the community by helping charities.
This was a well-attended and lively meeting with a police and crime commissioner, voluntary sector representatives, prison staff and Conservative activists. I had a hard job getting all the questions dealt with, but Sam Gyimah dealt with it all with charm and authority.
Comments
Join the Howard League

We are the world's oldest prison charity, bringing people together to advocate for change.

Join us and make your voice heard

Support our work

We safeguard our independence and do not accept any funding from government.

Make a donation