Coronavirus in prison: Measures that could be considered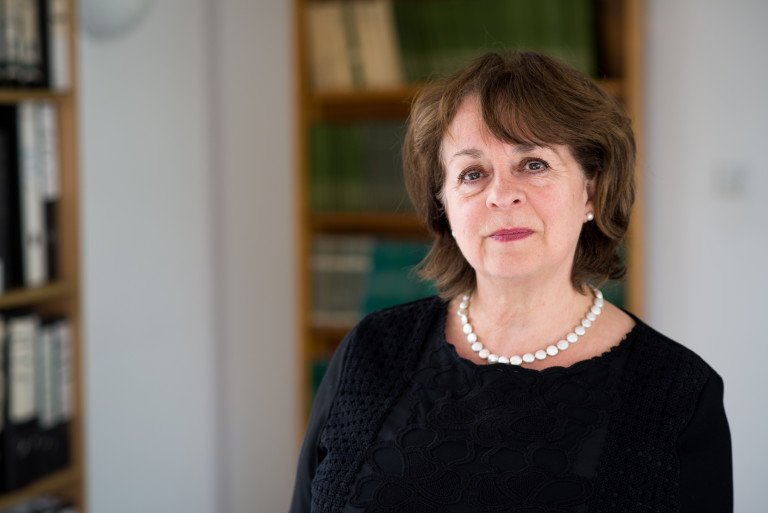 I was pleased to see that the government intends to ease prisons by increasing the number of people released on home detention curfew. This is a sensible and safe measure that is administratively efficient and quick to achieve. There are other measures that could be considered to take some of the pressure off prisons. I have written to the Secretary of State for Justice, making these suggestions.
This is important for staff at a time when many prisons are grossly crowded and insanitary. We already know that some officers and prisoners have been diagnosed with coronavirus and the very last thing we want is for prisons to become like 18th-century breeding grounds of disease.
John Howard, the charity's namesake, did much to improve healthcare inside gaols three centuries ago; this should not be necessary today.
We should be reducing the flow of people into the most stressed prisons and we should be looking to ease people who could be safely released back out into the community.
None of this would require legislation, but it does require leadership and self-control by the courts.
Remand
Government could send a message to judges and magistrates that any decision to remand to custody should be subject to anxious scrutiny in light of the virus. Remanded prisoners are often the most volatile and face an uncertain future and so are challenging to manage, requiring skilled staff. They will present problems in dealing with a pandemic if it enters the prison, particularly if the courts are struggling to deal with cases.
It is disappointing that in January the number of children remanded to custody went up from 232 to 264 on the previous month. This is the highest number of remands in any month since April 2015.
In the case of children, the message could be that children should not be remanded unless there are wholly exceptional circumstances. The majority of children who are remanded do not subsequently get a custodial sentence. Should it be absolutely necessary to remand a child to secure custody, children should not be placed in prison service establishments which are unsafe and insanitary.
Short sentences
The churn in the prison population created by short sentences is particularly problematic at this time. Building on the government's own research that short sentences are counter-productive, it would be timely to send a clear message to judges and magistrates that consideration should be given to avoiding short sentences, particularly for breaches, time in lieu for non-payment of fines and for non-violent and non-sexual offences.
People given short sentences tend to be the homeless and rootless, and may be more prone to communicable diseases, and therefore they increase the risk of coronavirus transmission inside prisons.
Reducing recall to prison
More than 3,500 men and women were recalled to prison for just a few days between July and September 2019 under the Transforming Rehabilitation agenda.
These are not dangerous offenders but people initially sentenced to short prison terms who have now not managed to comply with administrative rules set by the community rehabilitation companies (CRCs) – who are known to be failing to support people released from prison.
Liz Truss, when she was Secretary of State, issued guidance to CRCs and the National Probation Service to avoid these recalls, and this guidance could be strengthened as it seems to have been ignored.
Additional days for breaches of prison discipline
In the last four years, the number of additional days imposed on people in prisons for breaches of prison discipline in England and Wales has more than doubled to 380,169. Scotland does not impose any additional days.
Independent adjudicators follow guidelines issued by the Chief Magistrate, who could issue guidance to avoid imposing them where possible for the time being or suspend them.
Prison governors have the discretion to remit additional days. Some prisoners are only in prison due to serving these extra days and have not been considered for remission. Remission should be considered in all such cases and governors should be directed to remit additional days imposed on all prisoners where it is safe to do so.
Executive release
Parole hearings are going to become increasingly harder to hold as members will be reluctant to travel and may get sick, and prisons could even be on lockdown.
The Secretary of State has the discretion to release almost all determinate prisoners who can be safely released. There is a long history of this provision being used appropriately, though its use has declined in recent years.
The power could be used for those who can be safely released, including those who have been recalled to prison on determinate sentences but have not been convicted of further offences.
Compassionate release
The elderly, the sick and the vulnerable could be offered release under the discretion afforded to the Secretary of State under the provisions of the Criminal Justice Act 1991. Section 36 provides for the release of a prisoner on licence in "exceptional circumstances".
Consideration could be given to clarifying that the onset of a pandemic described by the Prime Minister as "the worst public health crisis in a generation", with a high death rate for the older population, may well constitute "exceptional circumstances".
The prison population is ageing. There are some 1,700 people, mostly men, in prison over the age of 70.
Research from the Chinese Centre for Disease Control and Prevention shows a coronavirus mortality rate of more than 14 per cent of confirmed cases in people over 80 and 8 per cent of confirmed cases in people over 70.
This is much higher than the overall average death rate of 2 to 3 per cent, and suggests older people are significantly more at risk of death from the virus.  The mortality rate of older people in prison is likely to be even higher.
Existing early release provisions for short-term child prisoners with sentences under four years
Statutory guidance for children being considered for Home Detention Curfew and for early release from Detention and Training Orders creates a presumption in favour of early release in most instances. In certain cases, it is a matter of exceptional circumstances.
Decision-makers should be advised that the pandemic enhances the weight to be applied to the presumption in favour of early release and may well constitute "exceptional circumstances" when considering cases where the presumption does not apply.
Parole
Prisoners who have been deemed safe for release by the Parole Board should be released to relieve the stress on the system.
This could affect prisoners whose release has been directed but who are awaiting spaces in approved premises or waiting for 21 days to pass in accordance with the reconsideration mechanisms.  These prisoners have been scrutinised by the Parole Board and deemed safe for release, and a binding direction for release has been issued.
One option would be to reduce the 21-day period to seven days on the basis that the Secretary of State can approach those who are likely to be concerned to see whether there are cogent grounds for review.
Consideration could be given as to what arrangements can be made to increase capacity in approved premises or suitable alternatives, as we have found in our casework that young men are detained unnecessarily in prison awaiting a place in approved premises but in fact could safely – indeed in many cases, more safely – go straight to a supportive family.
Managing licence conditions without requiring face-to-face contact
All licences currently include requirements to attend meetings with probation officers. This requirement should be relaxed and alternative measures such as telephone meetings should be put into place to protect probation staff and prisoners from unnecessary contamination.
An amnesty
In extremis an amnesty could be considered whereby all prisoners serving short sentences of less than a year are released, or people coming towards the end of a longer sentence. Of course, this is a measure that is commonly taken in other countries and is not without precedent in this country.
As I said at the outset, this is primarily aimed at protecting staff, the officers, nurses, probation and administrative staff who are currently being asked to work in the most disgusting and dangerous conditions.
I genuinely do not believe that this would put the public at increased risk and I think that victims of crime would understand that this is the right thing to do to keep us all safe.
Comments
Join the Howard League

We are the world's oldest prison charity, bringing people together to advocate for change.

Join us and make your voice heard

Support our work

We safeguard our independence and do not accept any funding from government.

Make a donation