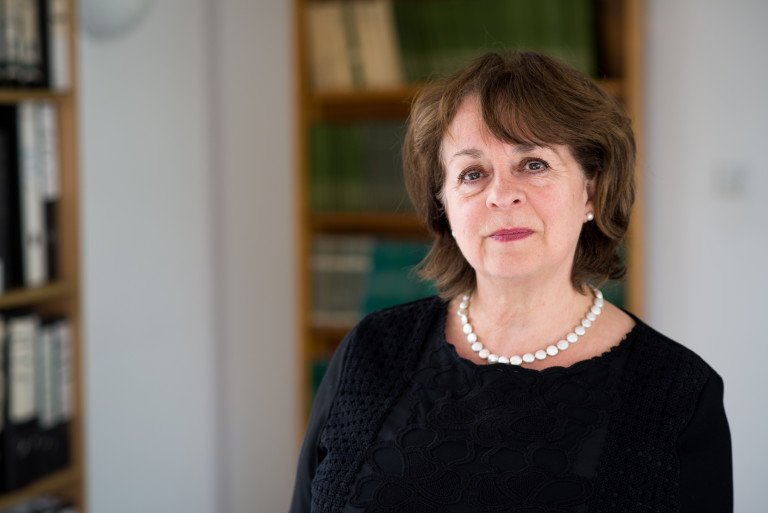 In 2013 the Howard League for Penal Reform and the Prisoners Advice Service launched a legal challenge to the government's decision to cut legal aid for prisoners.
The case will be heard by the Court of Appeal in January 2017.
During the last year, the Lord Chancellor has made a series of small concessions in response to our long running legal battle.
There were two aspects to the original challenge to legal aid restrictions on prisoners imposed by the government in December 2013.
First, we argued that the removal of legal aid for a small number of important Parole Board cases was unlawful.
Second, we argued that the removal of legal aid for a range of cases affecting prisoners' progress through their sentence towards release was also unlawful.
Prisoners need expert legal advice and representation because these are complex issues and they cannot use any other channels to get help. They have no access to the internet, cannot pop into a Citizens' Advice Bureau, or easily get access to legal books.
The decision to cut legal aid for certain Parole Board cases was made without consultation. These cases affect prisoners serving life sentences and indeterminate sentences for public protection who can only progress to open conditions if the Parole Board thinks that it would be safe for them to do so. This is important because, once in open conditions, prisoners can apply to work and be educated in the community. This step is key for prisoners' rehabilitation and public safety.
Making prisoners go through this stage without legal advice and representation is counter-productive.  Many prisoners have learning difficulties or an educational deficit so finding their way through the complexities of arcane legal processes involved in a parole hearing is beyond their abilities. The Parole Board has submitted evidence as part of the judicial review outlining a number of practical problems created by the absence of legal representation in pre-tariff reviews.
The Lord Chancellor has remained firm on the decision to axe legal aid for these parole reviews, even though he has repeatedly expressed his commitment to prisoners' rehabilitation and the costs of reinstating legal aid for this discrete set of circumstances would be minimal.
But the Lord Chancellor has changed his position about aspects of the second part of our challenge.
This part of the challenge concerned removal of legal aid for prisoners facing particular difficulties, such as mothers threatened with separation from their babies, children and disabled prisoners who need a support package so they can be released safely, and mentally ill prisoners held in isolation. Managing people through long prison sentences needs to be handled with extreme care so that they can resettle safely into the community.
We argued that the cuts would be counter-productive and would result in increased costs as people would remain in prison for longer than is necessary for want of a safe home to go to, babies would be taken into care and disabled people would not get the support they need on release.
Last year, in an oral hearing on our judicial review before the Court of Appeal, the Lord Chancellor's case was that the 'exceptional case funding scheme' was not available for prison law issues and was not needed to ensure fairness. The controversial exceptional case funding scheme has itself been the subject of a string of legal challenges.  As a result of these judgments, there have been significant improvements in the scheme, although it is still extremely time-consuming and overly bureaucratic.
But, the Lord Chancellor has recently stated that some of the areas, such as cases involving mothers and babies, licence conditions and resettlement, could in fact fall within the exceptional funding scheme after all.  Yet he remains adamant that prisoners requiring help with solitary confinement or challenging their Category A status do not fall within the scheme.
We welcome the concessions that have been made, but they do not go anywhere near far enough.
The problem is that this process, which is so convoluted that it has deterred people in the community from applying, is likely to be even more inaccessible to prisoners.
On top of the practical barriers such as access to the online forms, the prevalence of mental health and literacy issues within prison means that prisoners will struggle to make the applications for exceptional funding without lawyers!
The concern is that in the case of prisoners, the 'exceptional' funding scheme will be so exceptional that it will be rarely granted.
So, a start, but our legal challenge will continue until the Lord Chancellor sees sense.
Comments
Join the Howard League

We are the world's oldest prison charity, bringing people together to advocate for change.

Join us and make your voice heard

Support our work

We safeguard our independence and do not accept any funding from government.

Make a donation