Ofsted's new inspection regime is better, but still needs work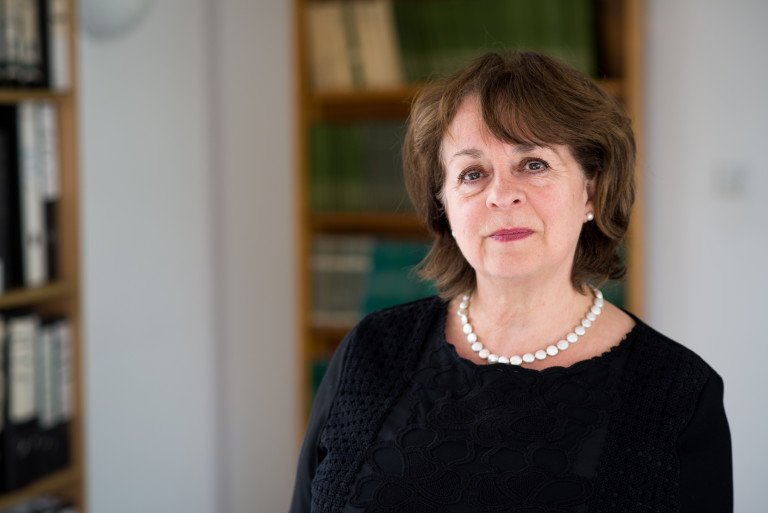 In the last couple of weeks, the Independent Inquiry into Child Sexual Abuse has published its report on abuse of children in penal custody and former prison officers have been convicted of violently assaulting boys in Medomsley detention centre. Children in custody have nowhere to run to if they are being abused, assaulted, violated or mistreated.
Three years ago, BBC Panorama revealed systematic abuse of children and fabrication of records in Medway secure training centre (STC) by G4S staff – something that Ofsted and other agencies had not picked up. In fact, the joint report by Her Majesty's Chief Inspector of Prisons and Ofsted published prior to the Panorama broadcast found that the "overall  effectiveness of Medway …STC… to  meet the needs of young people is judged good with outstanding features."
The inspection regimes matter.
So, it is good to see that Ofsted, which inspects the secure training centres, has published a new inspection regime.
Ofsted carried out a consultation on its proposed inspection regime and we responded to the consultation. Our response is available here.
The good news is that many of our recommendations were taken on board. We are pleased that the framework refers to children as "children" throughout the document.  Even though the slightly unwieldy term "children and young people" is used on several occasions, this is a positive step from the original proposal which frequently referred to children as young people. The domestic and international law that protects children is different from that which applies to adults. If it is to be respected, understood and upheld, children should be recognised as children.
However, our overriding concern was that the inspection framework should adopt a rights-based approach. Children's rights were absent completely from the proposed framework. The final document refers to children's rights just twice. At the bottom of page seven, the framework requires evidence of "how well children's views are understood and taken into account and how their rights and entitlements are met" in order to evaluate the "overall experiences and progress of children and young people". On page 23 it is said that "when inspecting STCs, due consideration will be given to the United Nations Convention on the Rights of the Child (UNCRC)". This is clearly an improvement on the original proposal but it remains to be seen how inspectors will measure the extent to which children's rights are respected and enforced.
What went wrong and is still going wrong in the STCs is that children are not seen as having rights
This is fundamental to protecting children. What went wrong and is still going wrong in the STCs is that children are not seen as having rights. The rule of law must be applied to children as to everyone else and that means they have legal enforceable rights. They should know about them, as should staff and inspectors. Unless everyone knows what their rights are and how they can be enforced, it is difficult to see how inspectors will measure whether children are consulted and their rights enforced in a meaningful way. Consultation on an uninformed basis can be both patronising and meaningless. Inspection regimes need to include clear and concrete expectations.
We are therefore pleased that, in keeping with our suggestion, the new framework includes resettlement as a specific criterion for inspection. Ten years on from the House of Lords ruling that meant no child leaving custody should ever be released without appropriate accommodation and support, our lawyers are still providing legal advice to children at risk of exactly that.
The new framework now cites "children's health" (p.6, p.13) as a criterion for inspection. This aligns with our proposal to remove reference to "quality of healthcare" and instead measure "children's health".
We suggested that the framework should ensure a robust response when Ofsted has decided that the establishment is 'inadequate'. This aspect of the framework has been strengthened a little from the proposal but it remains unclear how concerns will be translated urgently into action to protect children from harm.
The recent pilot inspection report on Medway illustrates the point. Inspectors witnessed children being restrained for not going to bed during the inspection in November 2018. The Howard League has been contacted on behalf of a child who experienced the same treatment in January 2019 so it is clear that, despite Ofsted telling Medway not to do it, they still are.
We suggested that the views of children, their parents and carers and other concerned adults should be taken into account. The framework expressly includes capturing the views of professionals as well as children in the centre. However, it is disappointing that parents and carers are left out.
So, our assessment of Ofsted's new inspection regime is that it is better, but still needs work if children are to be protected from abuse.
Comments
Join the Howard League

We are the world's oldest prison charity, bringing people together to advocate for change.

Join us and make your voice heard

Support our work

We safeguard our independence and do not accept any funding from government.

Make a donation