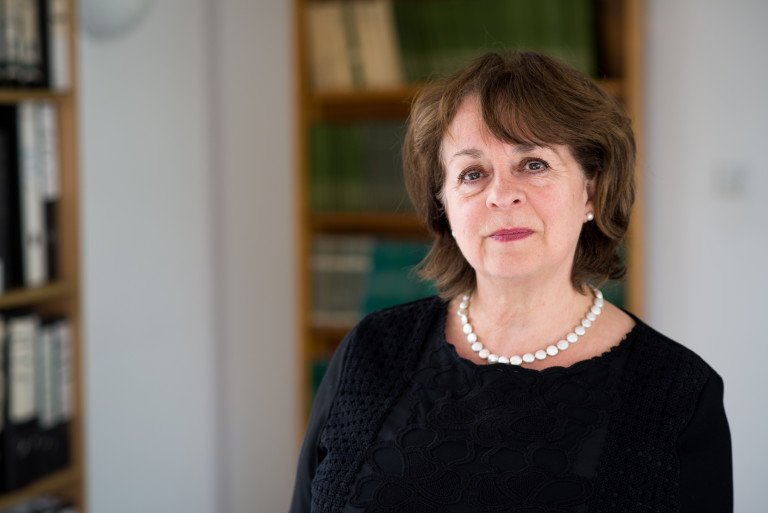 Our members and regular supporters are the very beating heart of the charity. We rely on them for information about what's happening across the country and for their activity in holding local decision makers to account. We rely on the regular donations as we do not accept government funding. The charity fiercely guards its independence, its integrity and its ability to move quickly in response to external events, and the core funding from individual donors is key to this. So, first of all, thank you to everyone.
We communicate with members by monthly emails and of course people look at our website and my blog. We put out a call to members to ask me questions. I am responding to them.
Our first question is from Diana: My question arises from newspaper reports about young people being kept in their rooms for 23 hours a day 'because of corona virus'. What is the Howard League doing about this and what can members do?  
Children and older teenagers have been held in what amounts to solitary confinement, as have most other prisoners, since the March lockdown. But even before that young people in prison were routinely detained in their cells for long periods. We are representing a child who was held in solitary for several months and are in the midst of legal action that is going to be heard in the Supreme Court in the new year. We hope this will overturn years of abusive detention of children.
We were extremely concerned when children in prison were being held in virtual solitary throughout the lockdown. We wrote to the secretary of state and even threatened legal action. Our pressure has been constant and unremitting. We have had meetings with officials and are constantly pressing them to engage children in activities and a positive regime. Some changes are happening but it is slow and children are still being held for far too many hours with absolutely nothing to do.
Members can raise the issue with their MPs. Please do, it does help. It shows people care.
One of our members, Barry, asked: Of the many vital interventions made by the Howard League for Penal Reform what would you describe as its most significant during your time as Chief Executive? 
I can think of three. I am extremely proud of the work with the police that has resulted in tens of thousands of children not being arrested. This meant that tens of thousands did not get criminalised. They did not get sucked into the toxic and damaging criminal justice system. As a result, there are today only 600 children in prisons whereas when we started the work there were 3,500. All the evidence, research and experience proves that children should not be in contact with the criminal justice system as it just makes things worse. We have massively helped to make things better.
My second is also about children. I think the legal challenges have been groundbreaking and have helped individual children but have also succeeded in system change for all children. The obvious one is the successful challenge that forced government to apply legal protections to children in prison. Other legal cases forced local authorities to not just to dump children emerging from prison into bed and breakfasts but to look at their needs.
The third is the campaign on books for prisoners. When Chris Grayling changed the rules on incentives we realised this applied to families sending in books to prisoners, a lifeline for many. I wrote a blog about it on a Sunday that went viral and the public outrage was visceral. Whilst writers and poets stood outside prisons, what was most interesting was the sympathy amongst the general public for prisoners. It is hard to get people to see people in prison as people first, prisoners second – but we achieved that.
Jim asked about the prisoners who are forced to serve extra time because of minor infringements of the prison rules. How much progress has been made on stopping this please? 
We have been fighting this for several years. It is outrageous that a prisoner who disobeys a rule, for example borrowing a book or refusing to go back to his cell, can have additional days added to his or her time in jail. The number of days being added has exploded as prison conditions have deteriorated. We have published several briefings about the problem, and so far the authorities are not budging. We will carry on fighting.
Mr White asked about our priorities for this year.
We were all set with a positive plan set by the trustees when the pandemic hit. We have had to regroup and focus on that. But it has not meant that other work has stalled, indeed staff have simply added to their workload, from home. One key issue for us is the link between problem gambling and crime. We have set up an independent commission and have new research about to start. We will be working on this for the next three years.
Mr Williams, thank you for your question about how members can support the work more.
Our members are the beating heart of the organisation. Those of you who work in the system can use our policy and research in your profession. We have specialist support for lawyers and academics and we are about to make short films for teachers to show to students.
Our monthly emails often include suggestions for writing to your MPs. This is incredibly important. No matter who your MP is. Anyone who follows Parliament will know that MPs use evidence from their constituents in debates and to pass on to Ministers. Even if you get a dismissive response, it will have been noted – don't give up. I can't stress enough that a well considered, carefully and politely written letter or email is well worth the effort.
And, of course, please encourage your friends, family and colleagues to join, donate and support the Howard League.
Thank you everyone for such interesting questions.
Comments
Join the Howard League

We are the world's oldest prison charity, bringing people together to advocate for change.

Join us and make your voice heard

Support our work

We safeguard our independence and do not accept any funding from government.

Make a donation