Secure schools are not the answer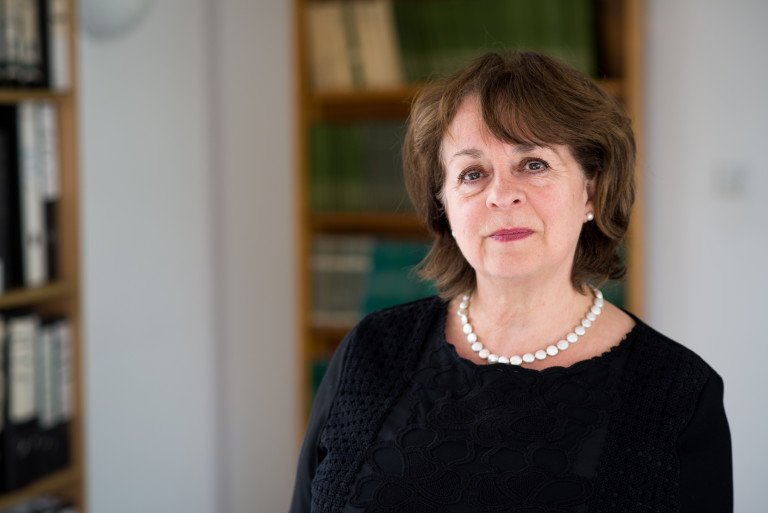 I applaud the aims of Liz Truss. If we have to incarcerate children, they should be safe, be educated and be able to thrive. But I do not think secure schools will be the answer.
There are around 875 children in custody at any one time, only 30 of whom are girls. We should have far fewer and that would mean we could close the prisons and the secure training centres as both types of institution have been abject failures. They have subjected children to impoverished regimes, violence by staff and other boys, excessive and capricious punishments. More than 30 children have died in prisons and two died in the secure training centres.
Charlie Taylor suggested that the custodial threshold for children should be raised. If we abolished ineffective short term sentences, euphemistically called detention and training orders – there are 422 children today incarcerated on this sentence – it would halve the custody population.
There are 201 children on remand, the majority of whom will not get a custodial sentence. Restricting the power of magistrates to remand children to custody could easily cut this by two thirds. I am disappointed that the Secretary of State in her article assumes that all children have been convicted of serious crimes as there is this significant group who have not been convicted of anything and, indeed, many will be found not guilty.
BAME children are disproportionately represented in custody at around 45 per cent. David Lammy MP was commissioned by the then Prime Minister, David Cameron, to investigate racism in the justice system and I look forward to his report. We met him to discuss disproportionality and children, and certainly something needs to be done to address this in the youth courts.
We could be left with around 200 to 300 children who have committed serious and violent crime and who require the kind of caring, safe and educative environment proposed by the Ministry of Justice.
But, wait, it exists!
Whilst the prisons and secure training centres are places of horror, the small secure units run by local authorities have mostly offered exactly the sort of learning being posited. I visited one small secure unit recently that held a handful of boys and girls but had 75 staff, including a cohort of qualified teachers delivering individual bespoke curricular that led to academic and vocational qualifications. One of the bigger secure units I visited only a few weeks ago has impressive educational facilities including art and pottery rooms, music and cooking. They are delivering exactly the approach that is needed and they do not need to be reinvented.
Instead of getting rid of child prisons, the plan is to improve the training of staff and have a few more of them. I have heard this before. In the 1990s and 2000s successive governments announced more millions to be spent on improving education in child prisons and how this would solve all the problems. Sadly, more children died, staff were given marginally more training but lacked the professional expertise and qualifications required to deal with challenging children, and the reoffending rates stayed stubbornly high.
Sticking plasters onto prisons that fail children and the public will not stop the bleeding. Adding to the panoply of child custody will only encourage the enthusiasm of the courts to lock children up.  The secure training centres are failing children (as today's report on Rainsbrook STC shows yet again). Secure schools risk replicating their mistakes – the secure training centres were meant to provide 'training' and meet children's needs. With around 60 to 70 places, secure schools would not be small, they would be the size of these failed prisons.
A little bit of courage would not go amiss. Our children deserve nothing less.
Comments
Join the Howard League

We are the world's oldest prison charity, bringing people together to advocate for change.

Join us and make your voice heard

Support our work

We safeguard our independence and do not accept any funding from government.

Make a donation