'Seeing What is Invisible in Plain Sight': How Effective Is the New Law on Coercive Control?
In early 2013, Rob Titchener, a tall, dark and handsome dairy farmer, arrived in Ambridge and started an affair with Helen Archer. And so began the controversial story line of the usually staid and very popular BBC Radio Four drama, 'The Archers', that 'gripped the UK' for three and a half years. The portrayal of Rob's torturous coercive and controlling persecution of Helen culminated in a thrilling Sunday night 'special episode' in September 2016, as the programme was extended to an hour for the first time in its 65 year history. The dramatic conclusion prompted a fund-raising campaign that raised over £200,000 for domestic abuse charities, and even lead to a supportive statement from the Prime Minister's Office. Public awareness of 'coercive control' as a new way of framing domestic abuse added momentum to a successful campaign for legal reform run by a coalition of women's groups. In the afternoon of January 20th 2015, then Attorney General Robert Buckland introduced a new clause on coercive control into the Serious Crime Bill, which was the government's major crime bill of 2014 – 2015. The Attorney General's introduction to the committee on that afternoon was appropriately rousing: 'abuse is hidden behind the closed doors of far too many families. We must bring domestic abuse out into the open if we are to end it. The first step is to call it what it is: a crime of the worst kind'.
Activists and front line specialists in the domestic abuse sector have long bemoaned what they see as a 'gap' between rhetorical intent and operational reality. Despite the Attorney General's best intentions, the new clause ended up quietly tucked away as section 76 in Part V of the Serious Crime Act 2015 under the heading 'Protection of Children and Others'. The poor drafting of section 76 is typical of the gap – relegating domestic abuse victims to the status of 'Others' is a significant step down from 'calling it what it is'. However, while section 76 is imperfect, it is also both radical and progressive. When it came into force on 29 December 2015, England and Wales became the first jurisdiction in history to make 'controlling or coercive behaviour' a brand new criminal offence punishable by a maximum of five years in prison.
Domestic abuse is, unfortunately, qualitatively different as a crime in that perpetrators have 24/7 access to their victims. This makes it uniquely dangerous – recent BBC figures show that domestic homicide is at an all-time high: an unthinkable 173 people lost their lives last year at the hands of their partners or ex-partners. That there is a relationship between control and homicide is no longer in question. Criminal justice, in this context, is an essential tool for the front-line organisations who work to keep vulnerable women and children (it is almost always women who are the victims of coercive control) safe.
Four years on, there is a key question. Has section 76 helped the criminal justice system be more effective? Are the real-life Helen Titcheners – who live in what pioneering academic Professor Evan Stark has termed 'a state of entrapment' – any closer to freedom and/or safety? The future of Teresa May's long awaited Domestic Violence and Abuse Bill is, at the time of writing, uncertain; if it does become law, it will introduce some important procedural changes, such as making it easier for victims to give evidence in court. None of these changes in themselves are likely have much of an impact on the most recent ONS figures, which show that there were only 235 successful coercive control prosecutions last year, in the context of an estimated 1.3 million women who experienced domestic abuse. However, a new paper in the Howard Journal of Crime and Justice suggests that the picture on the ground is more complicated. It also argues that urgent training is needed if section 76 is to reach its undoubtedly progressive potential.
Analysis of data from interviews and focus groups with survivors, their closest advisors, and police shows that section 76 has the potential to change the way the criminal justice system deals with domestic abuse radically and for the better. This will only be possible, however, if police, CPS and the judiciary are trained to understand the dynamics of coercive control. Last year, the World Health Organisation declared that domestic abuse is an international emergency. An approach to the prosecution of domestic abuse that is informed by the theory of coercive control could help keep women safe. Change is needed. Rhetorical intent in the context of domestic abuse is a good start. Compulsory training in coercive control for all key criminal justice agents would help make this intent an operational success story.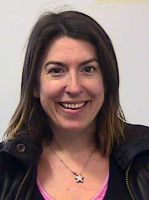 Cassandra Wiener is a doctoral researcher in the School of Law at the University of Sussex, and a Visiting Lecturer in Sociology at City, University of London. Her research focuses on coercive control and the criminal law and she advises governments and activists around the world on the doctrinal implications of domestic abuse law reform. Her monograph, Coercive Control and the Criminal Law, is being published by Routledge next year.
This blog is based on the following article: Seeing What is Invisible in Plain Sight: Policing Coercive Control, Cassandra Wiener. First published: 25 October 2017.
https://onlinelibrary.wiley.com/doi/full/10.1111/hojo.12227
Comments
Join the Howard League

We are the world's oldest prison charity, bringing people together to advocate for change.

Join us and make your voice heard

Support our work

We safeguard our independence and do not accept any funding from government.

Make a donation