Why extending the sentencing powers of magistrates is a bad idea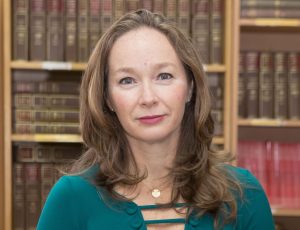 The news earlier this week that the government is seeking to extend the sentencing powers of magistrates is deeply disappointing. Legislation was passed in 2003 to extend the sentencing powers of magistrates, but it was never enacted for good reason. Successive governments recognised the impact would be to increase what was already a bloated and overcrowded prison system.
That this government would suddenly reverse position via a press release, with no notice and little in the way of consultation or scrutiny, is depressing. It is hard to avoid the conclusion that the Ministry of Justice is producing a back-of-the-envelope policy for 'Operation Red Meat', seeking to save a troubled Prime Minister's skin with his own backbenchers, rather than acting strategically to deal with the courts backlog.
These measures won't address the backlog. The Secretary of State for Justice estimates that this will take 1,700 'either way' cases – where the defendant can opt to be heard in either a magistrates' or Crown Court – out of the Crown Court. With a backlog of just under 60,000, that would be reduction of 2 to 3 per cent. However, this scenario doesn't take account of the fact that more defendants, realising that they potentially face a year-long sentence in the magistrates' courts, are likely to elect to go for a Crown Court trial instead. It also doesn't take into account the likelihood of increased appeals to and retrials in the Crown Court. If anything, I would suggest these measures will actually increase the backlog.
It is hard to avoid the conclusion that the Ministry of Justice is producing a back-of-the-envelope policy for 'Operation Red Meat'
Lawyers are already lining up to call these measures a "lesser form of justice". I have described them as the "height of irresponsibility". One only needs to read the Ministry of Justice's prison population projections, made before these proposals were announced, to understand why. The Ministry is already expecting an all-time record prison population of 98,500 by 2026, an increase of almost 25 per cent on where we are today.
Custodial sentences of less than twelve months do little more than wreck peoples' lives and result in higher rates of reoffending. The Ministry of Justice's own research shows that they don't work and don't keep the public safe. Encouraging the magistrates' courts to hand out even more short sentences is the opposite of evidence-based policy.
Short prison sentences punish some of the most vulnerable in society, those who do not commit serious or violent crimes but who do live insecure and marginalised lives, experiencing a range of challenges, from poor mental health to homelessness to substance misuse. Spending a few weeks, or months, in a prison cell does nothing to support individuals to overcome these challenges. Indeed, it often exacerbates them. The Ministry of Justice's own research shows that community solutions can be far more effective in preventing crime than short prison sentences.
There is a danger an increase in short prison sentences will also disproportionately impact on minorities within the system. For example, our work on women shows that common causes for arrest are listed as fraud, theft and assault. These are three offence types particularly highlighted by the Ministry of Justice in its press release. Jailing more women for these offences will do nothing to ease the courts backlog.
The new measures come with precious little detail on what will happen next. It is noted that nothing will change until magistrates have received appropriate training – which at least shows signs that the department acknowledges the risks extending sentencing powers to the lower courts will bring.
The Ministry of Justice's own research shows that short sentences don't work and don't keep the public safe
The Ministry of Justice is introducing an 'off switch' – or rather an 'on/off switch' – contained within an amendment tabled to the Judicial Review and Courts Bill, which has its Report Stage in the Commons next week, on 25th January. But this begs more questions than it answers.
Parliament needs to press ministers to provide more information as soon as possible. I have three particular questions in mind.
Firstly, for years Transform Justice has been asking for access to the Ministry of Justice's modelling on increased sentencing powers for magistrates. When will that modelling be made public? What other impact assessments have been made about this announcement? What will be the impact on the department's prison population projections and what equality impact assessment has been made?
Secondly, what will be the process of reviewing the rollout of these measures? On what criteria will ministers decide to press the 'off switch', or indeed press it back on again?
Thirdly, what training is being made available for magistrates and their legal advisers, what budget is being made available, and what timescale for this training is being envisaged?
Better yet, the Ministry of Justice should think again. Rather than enhancing the magistrates' sentencing powers, they should take away the power to imprison, and focus magistrates on the community solutions that we know work. That would hugely incentivise defendants to opt for a magistrates' trial as opposed to a Crown Court trial. It would both address the courts backlog and save a lot of people from the devastation of a short spell in prison.
Andrea Coomber
Comments
Join the Howard League

We are the world's oldest prison charity, bringing people together to advocate for change.

Join us and make your voice heard

Support our work

We safeguard our independence and do not accept any funding from government.

Make a donation