World Suicide Prevention Day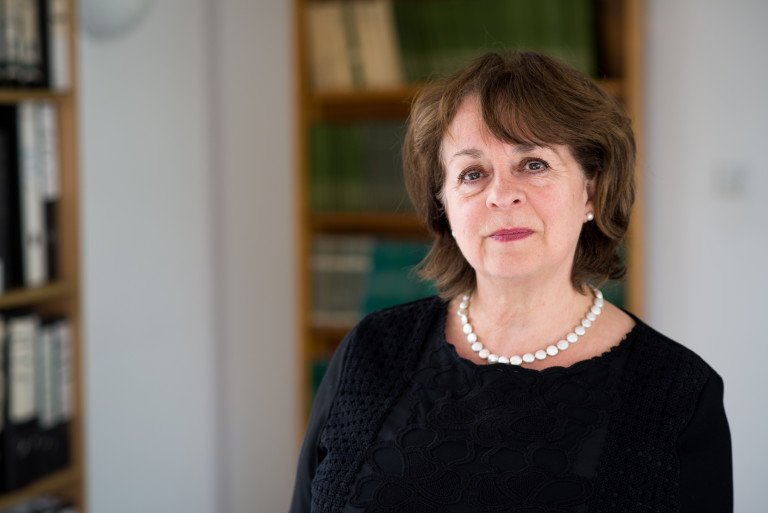 It is a terrible thing to lose a family member to suicide; even worse when they take their own life inside a prison. I remember the mother of a 19-year-old who hanged himself in Leeds prison telling me that he had been a troubled boy but at least she now thought he would be safe. How wrong she was.
Since his death, hundreds have taken their own lives in prison and the toll is rising. The misery is rising. The trauma for staff, families and prisoners is rising.
On the eve of World Suicide Prevention Day on 10 September, the Howard League is calling for urgent action to stop people dying by suicide in prison.
Suicide is not inevitable and we must not accept it in our prisons. The Howard League is currently working with Centre for Mental Health to prevent prison suicide.
The number of prisoners dying by suicide has doubled in the past four years. One hundred and five people died by suicide in prison in the 12 months to June 2016. This includes 11 women.
The impact of a suicide on family members is devastating. In May this year, the Howard League for Penal Reform joined with three families who had lost loved ones to suicide in prison in demanding major reform of the failing prison system. The families of the three young men who had all died in Glen Parva prison, spoke of the impact the deaths had had on their lives. The inquest into the death of one of the young men, Liam Lambert, concluded this week. Lessons still need to be learnt, it seems.
So what action should be taken to prevent prison suicides?
Reducing the numbers of people in prison would be a good place to start. Prison is an expensive resource and has such serious consequences that it should only ever be considered by the courts as a last resort for the most serious offences. Sending someone to prison for a short time for a minor offence is expensive and counter-productive.
Prison is not a place of safety. It should never be used in the misguided belief it will keep people with mental health problems safe from harm. Yet time and time again we see vulnerable young people with a history of mental health problems being sent to prison by the courts, often on remand, where they end up taking their own lives. Prisoners are at high risk of suicide, according to the World Health Organisation. Keeping people out of prison and diverting people from the criminal justice system to appropriate support services would save lives.
Our prisons are overcrowded, violent places and the high levels of assaults and deaths in prisons should shock us all. According to Her Majesty's Inspectorate of Prisons, some prisoners, including children, are so frightened of being attacked in prison they stay in their cells or 'self-isolate' themselves. This is shameful.
Prison staff are saving lives by preventing people dying by suicide. They are the key to keeping people safe in prisons. Yet the number of staff in prisons has fallen by a third in just three years and, despite a recruitment drive by the Ministry of Justice, prisons are struggling to appoint and retain new officers to replace the mainly experienced staff who have left.
With fewer staff to look after increasing numbers of prisoners, staff have very little time to build positive relationships with prisoners, relationships which are crucial in spotting prisoners at risk and saving lives. Getting to know the prisoners in their care becomes even more of a challenge when many prisoners remain locked behind their cell doors for most of the day, and staff are deployed on unfamiliar wings, or even in unfamiliar prisons. All prisons must have enough experienced staff to keep prisoners safe.
The Howard League is urging the new Secretary of State for Justice to take immediate action on prisoner safety and will be writing to her with our concerns about the rise in prison suicides. There is no time for delay when people's lives are at stake.
Comments
Join the Howard League

We are the world's oldest prison charity, bringing people together to advocate for change.

Join us and make your voice heard

Support our work

We safeguard our independence and do not accept any funding from government.

Make a donation