Young people's experiences of prison during the pandemic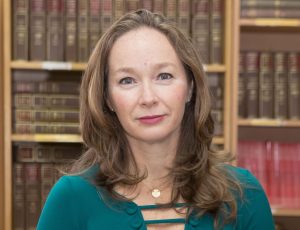 Earlier this year, we invited Howard League members in prison – and members with a loved one in prison – to share their experiences of imprisonment during the pandemic. In April, we built on this by asking young people on our advice line what the past two years had been like for them.
In previous blog posts, we have shared what members told us about the prison service's response to Covid-19, the mental health consequences of lockdown, and the impact of restrictions on visits.
The young people who we spoke to on our advice line described similar experiences. Like older adults, young people told us that they had struggled with restrictions on visits and felt that their mental health (or that of those around them) had declined. Lockdown in their prisons had been far longer and more absolute than lockdown in the community, and staff shortages continued to prevent full and engaging regimes.
However, lockdown had also been experienced differently by children and young adults. The restrictions had taken up a substantial part of their late teens or early adulthood, and several told us that while they had been in prison before the pandemic, they could no longer remember what it had been like.
In 2020, Her Majesty's Inspectorate of Prisons published a thematic review on outcomes for young adults in custody. The review found that young adults had significantly worse outcomes on adjudications, the incentives scheme, self-harm, violence, and attendance at education and work. Young adults also had more negative perceptions about relationships with staff and day-to-day life in prison.
Nearly all of the callers who we spoke to were young adults at the time of the survey (though not necessarily at the beginning of the pandemic), and their responses bore out the inspectorate's findings. Young adults were noticeably more negative about staff than the older members who shared their views and experiences with us. They were also more likely to think that prisons should immediately return to a normal regime, with more time out of cell, activities in the morning and association in the evening.
The length and depth of lockdown in prison
In 2020, we published two briefings on the experiences of children and young adults in prison during the pandemic. We explained that young people were being kept in conditions amounting to solitary confinement, without face-to-face education or mental health support.
Two years on, young people told us that lockdown restrictions had been in place for a very long time and were hard to cope with. Like Howard League members in prison, young people on our advice line highlighted the loss of visits and the impact on mental health.
One young man explained that he did not have an in-cell phone and that the inability to contact loved ones was
breaking family ties when prison should be maintaining family ties, [it] ended up being a big thing for me and why I got in trouble … [I] had to sacrifice no shower in order to speak to people.
Another had a young daughter who he had been unable to bond with. A third young man explained that seeing family was key to staying motivated, and that the loss of visits had made a big difference to this.
Others explained that the restrictions had made their mental health or that or others around them worse. For example, a young man whose mental health had deteriorated during the pandemic explained that it had been hard to get support, and that he was not always able to have 1:1 time with staff. He told us that he would start feeling stressed, then anxiety, depression and paranoia would kick in. But it was hard to get attention from staff for anything short of an emergency.
One young man told us that he could only vaguely remember what it had been like before and that 23-hour bang up "just feels normal now".
At the beginning of the pandemic, the restrictions had been very severe. One young man described getting only 15 minutes out of his cell each day. Another had been given 20 minutes. As there were no in-cell phones in his prison, he and the other people in the prison had to choose whether they spoke to their family in this time or had a shower. Restrictions did not ease in prison when they did in the community and were still in place at the time of the survey, depending on infection levels and staffing.
We asked young people whether they had been in prison before the pandemic, and – if they had – how different it was now. Several young people answered that they struggled to remember what it had been like before Covid-19, because restrictions had been in place for so long. One young man told us that he could only vaguely remember what it had been like before and that 23-hour bang up "just feels normal now".
Nearly all of those who remembered what prison had been like before the pandemic felt that it was significantly worse now, except for one young man who remembered being under a similarly impoverished regime in 2018.
Young people told us that they still spent far too long locked in their cells and did not have enough time for socialising, exercise, and family contact. They also explained that staff shortages were preventing prison regimes from returning to normal, even in prisons which were theoretically at Stage 1 or 2 of the National Framework for Prison Regimes and Services.
 A change in morale
Young people repeatedly raised staffing as a problem, echoing the views shared by Howard League members and the findings of successive inspection reports.
Staffing meant that a prison's official stage in the National Framework could bear little relation to reality. One young man told us that his prison had recently moved to Stage 2, and that socialising was now meant to take place every day. Yet in practice, his bubble was not getting social time because there were no staff to run the regime: "on paper [it] says Stage 2 but nothing in reality cause of low staff".
Another young man explained that while his prison was in Stage 1, he was getting only an hour and a half out of cell – less than he had done when the prison was at Stage 2. He felt that officers were "picking and choosing when to do full regime" and warned that while the restricted regimes might be easier for staff, they were not easy for prisoners.
Young people also described a qualitative change among both staff and people in the prison. One young man felt that Covid had severely impacted the quality of staff:
When Covid came along all the good staff started leaving … [The staff that remained] don't take the job seriously. Staff just usually sit in the office and laugh, take the easy way out.
Another suggested that officers did not care about people in the prison, including those with potential or actual Covid: "people show symptoms and say they don't feel well, and then staff will joke around and tell prisoners to take back what they said, so they don't have to isolate".
"When Covid came along all the good staff started leaving…"
There had been fewer opportunities to build relationships with staff over the pandemic. Young people had been able to build relationships with a wide range of staff before Covid, but they could now only interact with those on their wing. They told us that while some staff were helpful, others used Covid as an excuse and had no interest in supporting those who were struggling.
In responses from Howard League members in prison, we heard that relationships with staff had become more utilitarian during the pandemic, and that favouritism and bullying were problems in some prisons. Young adults described even worse relationships with prison officers. Though a few felt that staff had done all they could, others spoke about uncaring, petty, or actively concerning behaviour.
One young adult told us that although people got very little time out of cell, officers threatened to downgrade them on the incentives scheme if they got out of the shower two minutes late. Another told us that the week before, he had witnessed officers spraying PAVA spray directly into the eyes of a young man who had been standing at the back of a crowd when a fight broke out. He was concerned that staff had seen this as normal. A third young adult felt that "officers most of the time provoke prisoners".
Young people explained that the pandemic had impacted the mindsets of people in prison, as well as staff. A young adult in a Young Offender Institution felt that they had been locked up like animals, and that more time out on the yard would have made the past two years far less stressful. He explained that the
whole energy from the wing has changed, everyone is in a bad state in terms of mindset. People are looking for a problem because of how bored [they are].
Similarly, another young man told us that the "general morale [has] changed – everyone is more agitated, a lot more tension".
Recovering from the pandemic
Young people's responses underline the individual and systemic damage caused by the pandemic. Together with the responses to our member survey, they show that restricted regimes have had a profound impact on people's wellbeing, mindsets, and relationships with staff.
Recovery from the pandemic will depend on staffing: the number of staff in prisons, their attitudes and experience, and their ability to build meaningful relationships with the people in their care. Lockdowns in prison did not begin with the pandemic and are not guaranteed to end as infections fall. Significantly, one young man told us that he had previously spent time in prison in 2018, and that the "very bad" regime he had experienced then was similar to the regime he was under now.
In the next, final blog in this series, we will step back to discuss what we have learnt from the experiences shared with us and what it means for the future of prison regimes. Until staff shortages are resolved or fewer people are held in prison, the problems described by Howard League members and advice line callers will not go away.
Andrea Coomber
Comments
Join us

Add your voice to our movement for change. Every voice counts and we hope that you will add yours.

Join us today

Support our work

Everything we do is focused on achieving less crime, safer communities, fewer people in prison. We need you to act now for penal reform.

Ways to support