Events · Howard League events
Crime, Justice and the Human Condition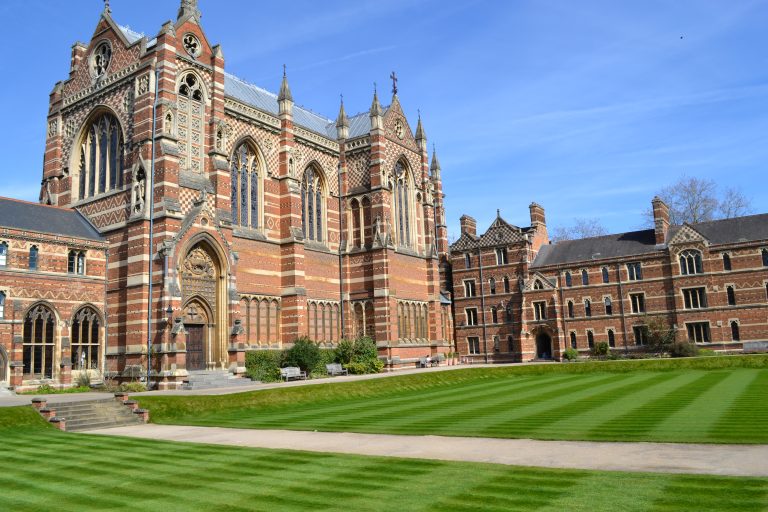 Start date: 13 Sep 2022

End date: 14 Sep 2022

Location: Keble College, Oxford
Tickets
Two days including conference dinner (statutory and private sectors) : £400
Two days without conference dinner (statutory and private sectors) : £360
One day (Tues) including conference dinner (statutory and private sectors) : £245
One day (Tues) without conference dinner (statutory and private sectors) : £200
One day (Wed) (statutory and private sectors) : £200
Two days including conference dinner (charities, NGOs, students and early career academics) : £360
Two days without conference dinner (charities, NGOs, students and early career academics) : £315
One day (Tues) including conference dinner (charities, NGOs, students and early career academics) : £220
One day (Tues without conference dinner (charities, NGOs, students and early career academics) : £175
One day (Wed) : £175
Conference Dinner : £60
Book now
Crime, Justice and the Human Condition:
Beyond the cris(es) – reframing and reimagining justice
13–14 September 2022
Keble College, University of Oxford
The last two years have brought the fragility of human existence into sharp relief. This conference and accompanying festival for change is happening as we emerge from a time of intense uncertainty. Governments, civil society and communities face formidable problems and difficult choices that could have enduring repercussions for justice. This conference will provide an opportunity to reimagine how the penal system should work.
Links to further information
Conference rates
'Early bird' rates apply to bookings made by Monday 1 August 2022.
What's included?
Conference fees include all day access to the conference sessions on your chosen day(s), conference papers, choice of delicious hot and cold two-course lunch served in the magnificent Victorian Gothic Dining Hall, morning and afternoon refreshments. Conference gala dinner on the first day is optional and can be selected at the time of booking.
Book now to take advantage of our 'early bird rate'.
Bursaries
We are offering a limited number of bursaries to attend the conference. Each bursary will cover full conference attendance of two days (including the conference dinner) and one night accommodation at the college.
You can apply for a bursary if you are presenting a paper or a poster at the conference. If presenting a paper, this must be submitted again based on your research to The Howard Journal of Crime and Justice in the year following the conference. Priority for bursaries applications will be given to: people from minoritised communities; people with lived experience of the criminal justice system; and papers exploring the issue of crime and gambling related harms
Further information about eligibility, selection criteria, and the application process can be found on the application form here. The deadline for applications is Thursday 30 June.
Accommodation
Accommodation is not included in the conference fees and can be booked directly with the college online at: http://www.keble.ox.ac.uk/conferences/conference-accommodation at a special, discounted rate quoting promotional code: HOWARD22. Please book early as places are limited. Alternatively, delegates can arrange their own accommodation outside the college.
Previous conferences
We have published three special conference ECAN (Early Career Academics Network) bulletins following the 2018 conference:
–  Redesigning Justice conference special No.1 July 2018
–  Redesigning Justice conference special No.2 October 2018
–  Redesigning Justice conference special No.3 December 2018
Join us

Add your voice to our movement for change. Every voice counts and we hope that you will add yours.

Join us today

Support our work

Everything we do is focused on achieving less crime, safer communities, fewer people in prison. We need you to act now for penal reform.

Ways to support