Events · Howard League events
Crime, Justice and the Human Condition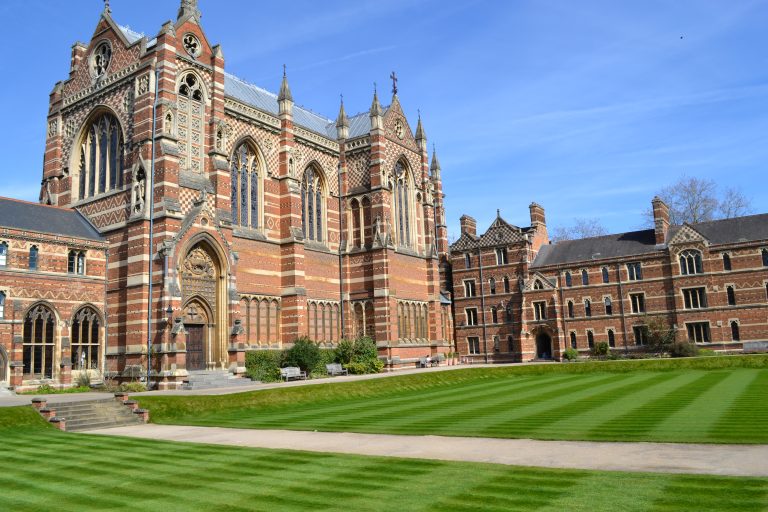 Start date: 13 Sep 2022

End date: 14 Sep 2022

Location: Keble College, Oxford
Crime, Justice and the Human Condition:
Beyond the cris(es) – reframing and reimagining justice
13–14 September 2022
Keble College, University of Oxford
The last two years have brought the fragility of human existence into sharp relief. This conference and accompanying festival for change is happening as we emerge from a time of intense uncertainty. Governments, civil society and communities face formidable problems and difficult choices that could have enduring repercussions for justice. This conference will provide an opportunity to reimagine how the penal system should work.
The conference seeks to examine key questions in penal reform using the lens of the human condition, for example:
How can we utilise our shared and diverse experiences to shape criminal justice for the better in the future?
What are the broader cultural and social factors that can be drawn upon to shape criminal justice responses, policies and institutions?
How might we re-imagine the criminal justice system? What values and principles might underpin this re-imagining?
This is an opportunity to examine social bonds, history, creativity, learning and technology, as well as isolation and inequality, racism, harm and hate.
The conference will bring together contributions from academics and researchers at all levels, practitioners, policy makers and other experts from different fields and disciplines to explore crime, justice and the human condition, and the issues that intersect and think about how the criminal justice system can work.
Complemented by a festival of thought-provoking creative and participatory activities, this will be a wide-ranging discussion, considering crime and justice as they relate to life, growth, maturity, hope, emotion, conflict and mortality from myriad perspectives. We will look at how and where the criminal justice system touches people in their everyday lives, and what this means for society at large.
Further details will be announced in due course.
Confirmed speakers so far:
Kimberley Brownlee, Professor of Philosophy, University of British Columbia
Neil Chakraborti, Professor in Criminology, University of Leicester
Andrea Coomber, Chief Executive of the Howard League for Penal Reform
Fergus McNeill, Professor of Criminology and Social Work, University of Glasgow and Chair of the Howard League for Penal Reform
Ian Loader, Professor of Criminology, University of Oxford
Hwa Young Jung, Multidisciplinary artist
Register your interest
To register an interest in the conference, please complete and submit the form bellow. If you have any commentary or suggestions, please enter these in the comments box.
By submitting your information you are consenting to receive communications from Howard League in relation to this conference. We're committed to protecting your personal details and to giving you access to them. You can find out more from our Privacy Policy.
Previous conferences
We have published three special conference ECAN (Early Career Academics Network) bulletins following the 2018 conference:
–  Redesigning Justice conference special No.1 July 2018
–  Redesigning Justice conference special No.2 October 2018
–  Redesigning Justice conference special No.3 December 2018
Join us

Add your voice to our movement for change. Every voice counts and we hope that you will add yours.

Join us today

Support our work

Everything we do is focused on achieving less crime, safer communities, fewer people in prison. We need you to act now for penal reform.

Ways to support