About John Howard
John Howard is widely considered to be the first penal reformer. He lived in the eighteenth century and his life inspired admirers to establish the Howard League for Penal Reform in 1866.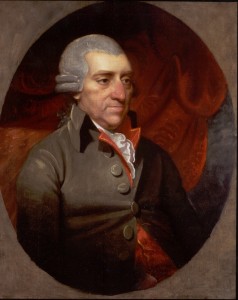 1726
Born in Hackney, East London.
1742
Apprenticed to grocers and sugar merchants, near St Paul's.
1757
Sets off for Lisbon, captured by privateers and imprisoned in France, released later that year.
1773
Appointed High Sheriff of Bedfordshire. Makes first tour of English prisons.
1774
Addresses committee of the House of Commons on state of prisons.
1777
Howard publishes The State of the Prisons.
1779
Penitentiary Houses Act. Howard appointed as one of three superintendents to choose sites and design and build new gaols.
1781
Resigns post and continues to tour foreign prisons.
1790
Falls ill from fever and dies in Kherson, Ukraine.
Read more about John Howard →