Barbed: what happened next?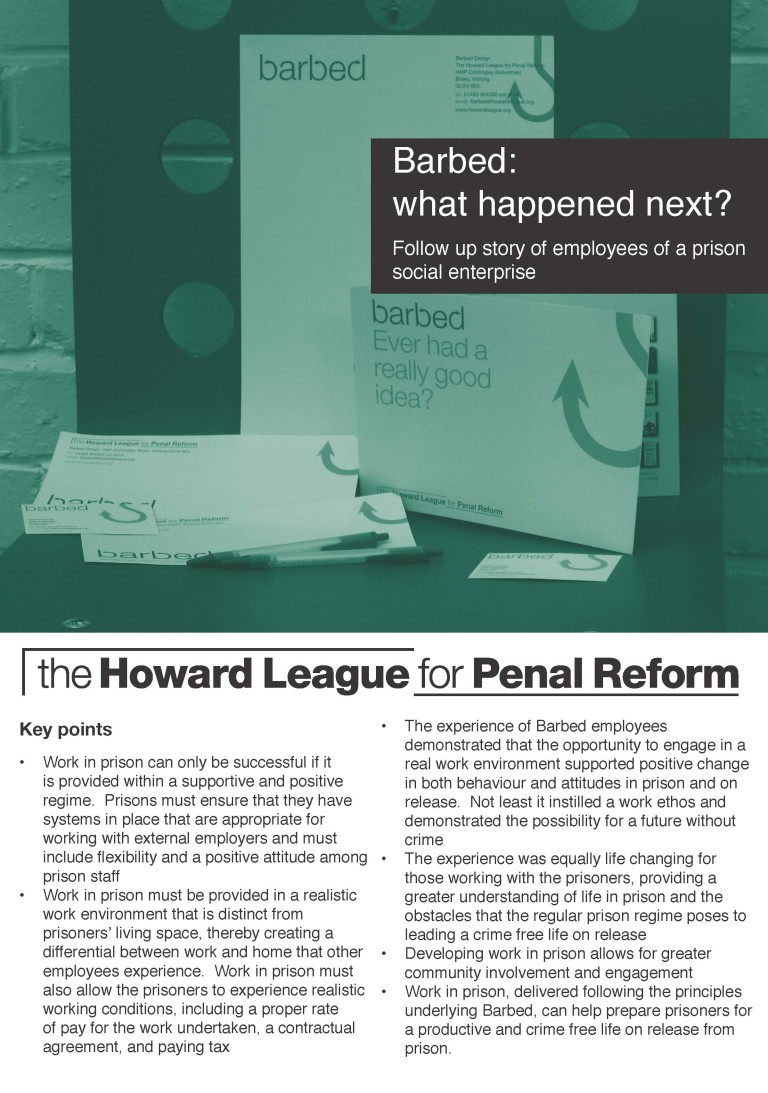 ISBN: 978-1-905994-28-1

Published: 2010

Pages: 6

Publisher: The Howard League for Penal Reform
Downloads
Barbed: What happened next?
In 2005 the Howard League for Penal Reform, with the support of the Prison Service, launched a unique graphic design social enterprise, 'Barbed', based in Coldingley Prison. 'Barbed' was the first such prison enterprise in the UK and possibly the first of its kind in the world.
In December 2008 a remarkable social enterprise drew to a premature close but the legacy of the prison graphic design studio Barbed is a powerful one. The lessons learned from this path-breaking initiative have transformed individual lives and ways of thinking about prison work. Barbed provided a model for the way in which work in prison could inspire and transform lives.
This short briefing paper charts the impact of the Barbed social enterprise on those who trained, worked and supervised in the graphic design studio in the months following its closure.
Join the Howard League

We are the world's oldest prison charity, bringing people together to advocate for change.

Join us and make your voice heard

Support our work

We safeguard our independence and do not accept any funding from government.

Make a donation