Prison work and social enterprise
The story of Barbed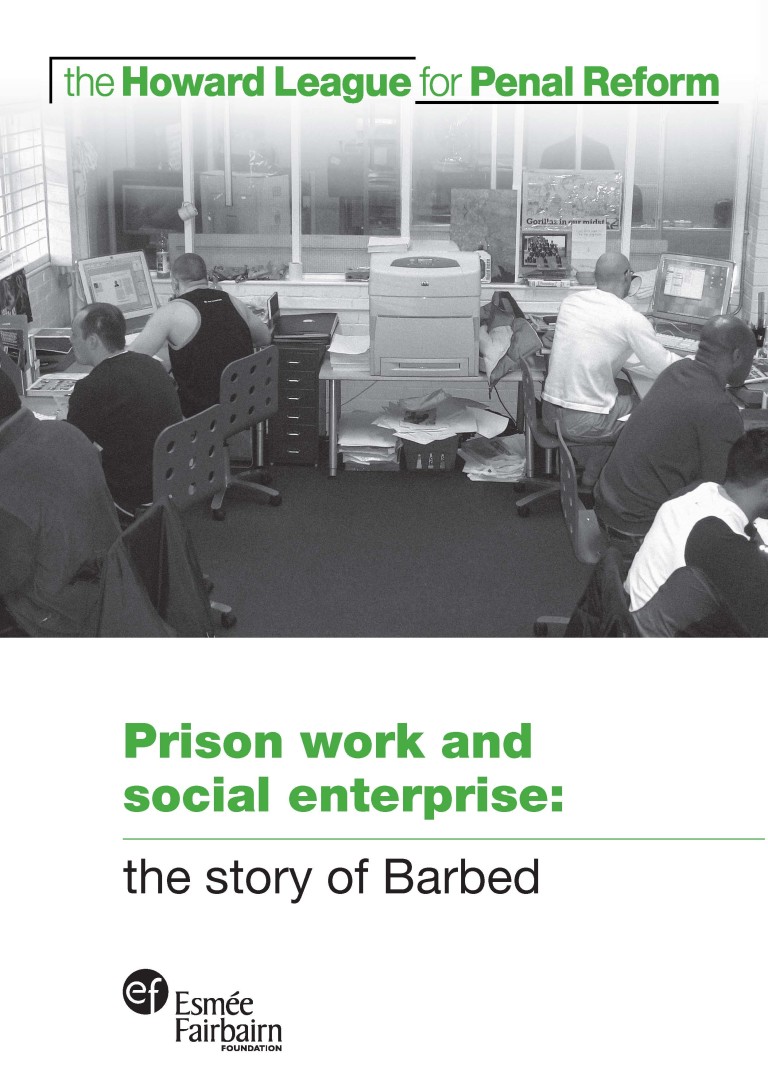 ISBN: 978-1-905994-09-0

Published: 2008

Pages: 37
Downloads
Prison work and social enterprise
An independent evaluation of the world's first social enterprise based inside a prison, a graphic design studio, 'Barbed', carried out by Professor Penny Green at King's College, London.
In 2005 the Howard League for Penal Reform, with the support of the Prison Service, launched a unique graphic design social enterprise, 'Barbed', based in Coldingley Prison. 'Barbed' was the first such prison enterprise in the UK and possibly the first of its kind in the world. The initiative was part of the Howard League's campaign for real work in prisons and a bold and path-breaking response to the widely acknowledged failure of prison work. The Howard League initiative had three primary aims:
1. To provide high quality and professional graphic design employing a social enterprise business model
2. To diversify the Howard League for Penal Reform's existing traditional funding streams for penal reform
3. To provide a model for a new and innovative approach to prisoners' work in prison.
Join the Howard League

We are the world's oldest prison charity, bringing people together to advocate for change.

Join us and make your voice heard

Support our work

We safeguard our independence and do not accept any funding from government.

Make a donation