Report of the Inquiry into Former Armed Service Personnel in Prison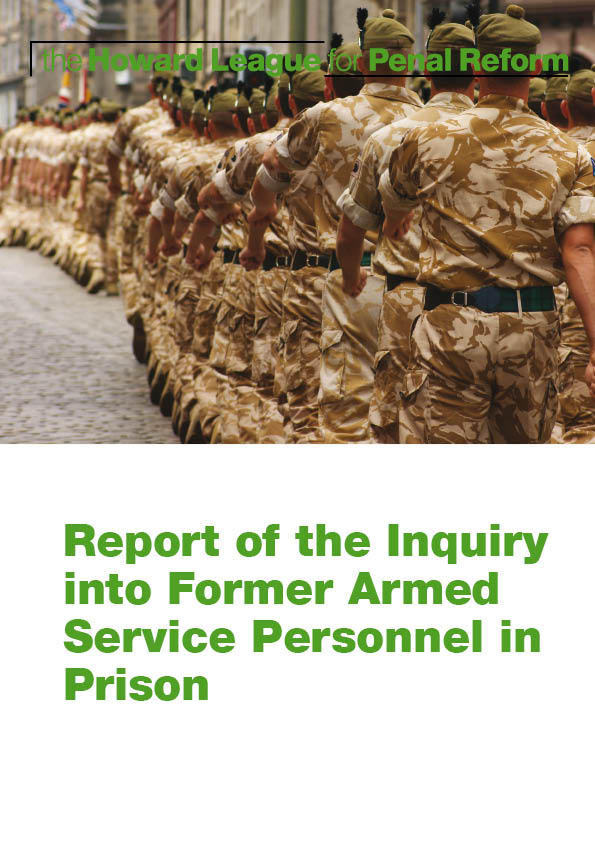 ISBN: 978-1-905994-36-6

Published: 2011

Pages: 90

Publisher: The Howard League for Penal Reform
Downloads
Report of the Inquiry into Former Armed Service Personnel in Prison
The final report of the Howard League inquiry into former Armed Service personnel in prison looks at why so many ex-servicemen become involved with the criminal justice system and in particular, the problems which they face on leaving the Armed Forces, the sorts of offences which they have committed, the reasons which underscore their offending, how the needs of this group can best be met both in the community and in prison, and what can be done to reduce the number of who commit offences resulting in custody.
This independent inquiry looked at the support offered by the various voluntary sector organisations and also the support provided by the armed services themselves.
Over its course, the inquiry held a number of consultation meetings with key stakeholders. These were informal, half-hour sessions with some structured questions and gave stakeholders the opportunity to discuss their views and experiences with the inquiry's advisory board and to make recommendations.
Join us

Add your voice to our movement for change. Every voice counts and we hope that you will add yours.

Join us today

Support our work

Everything we do is focused on achieving less crime, safer communities, fewer people in prison. We need you to act now for penal reform.

Ways to support