Young Adults in prison during the Covid-19 pandemic
A briefing from the Howard League for Penal Reform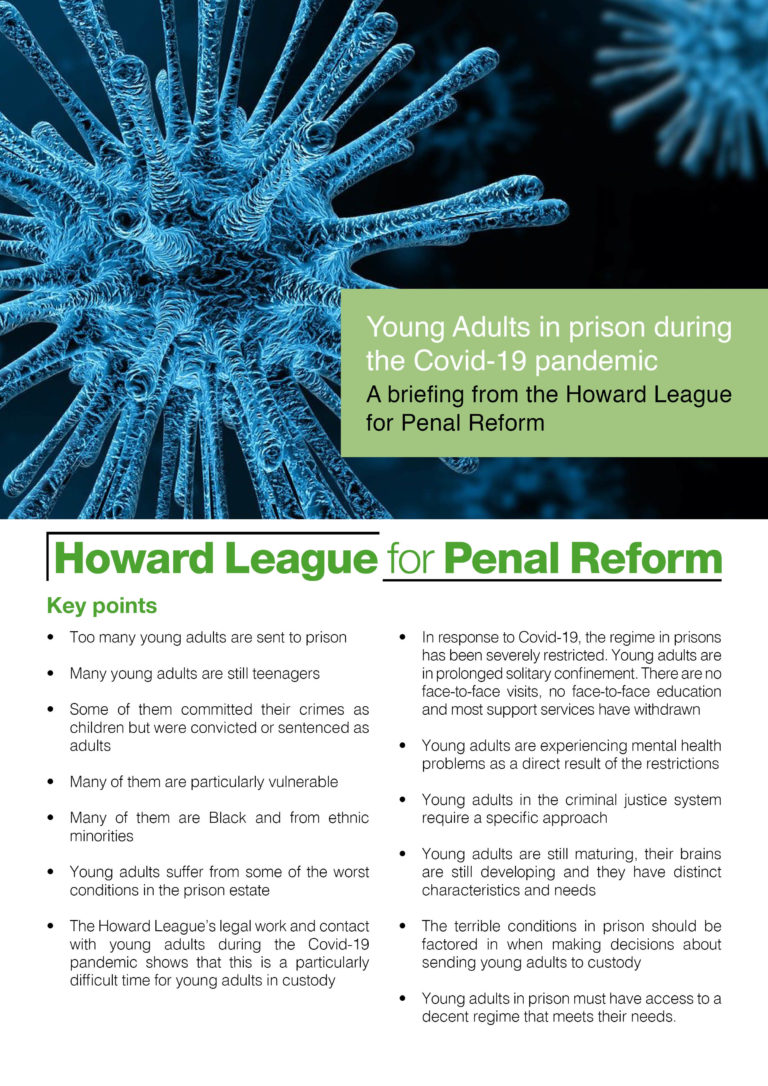 ISBN: 978-1-911114-46-8

Pages: 6

Publisher: The Howard League for Penal Reform
Downloads
Young Adults in prison during the Covid-19 pandemic
The Howard League's legal work and contact with young adults during the Covid-19 pandemic shows that this is a particularly difficult time for young adults in custody.
The regime in prisons has been severely restricted, and young adults are in prolonged solitary confinement. There are no face-to-face visits and no face-to-face education, and most support services have withdrawn.
Young adults in prisons must have access to a decent regime that meets their needs.
Join the Howard League

We are the world's oldest prison charity, bringing people together to advocate for change.

Join us and make your voice heard

Support our work

We safeguard our independence and do not accept any funding from government.

Make a donation