About us
The Howard League for Penal Reform is the oldest penal reform charity in the UK. It was established in 1866 and is named after John Howard, one of the first prison reformers.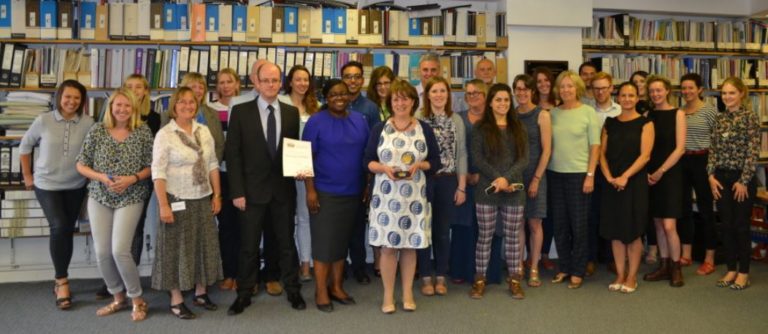 The Howard League for Penal Reform is a national charity working for less crime, safer communities and fewer people in prison.
Too much money is spent on a penal system which doesn't work, doesn't make our communities safer and fails to reduce offending.
We work with parliament and the media, with criminal justice professionals, students and members of the public, influencing debate and forcing through meaningful change to create safer communities.
We campaign on a wide range of issues including short term prison sentences, real work in prison, children in prison and community sentences.
The Howard League for Penal Reform is entirely independent of government and is funded by voluntary donations and membership subscriptions.
We are celebrating our 150th birthday throughout 2016 with a busy programme of events and fundraising activities – and there are many ways in which you can get involved.
Reports, policies and other information
Annual report and financial statements 2015
History of the Howard League for Penal Reform
John Howard
The Howard League is named after John Howard, the founder of the penal reform movement. Between 1775 and 1790 John Howard made seven journeys across Europe in search of a humane prison system for English gaols to follow. He conducted these investigations on his own and financed them himself.
The Howard
Association
In 1866, the Howard Association was formed. Although it was almost eighty years after the death of John Howard, the founders felt that there was a need to campaign for reform in the independent style practised by its namesake.
The aim of Howard Association was the "promotion of the most efficient means of penal treatment and crime prevention" and to promote "a reformatory and radically preventive treatment of offenders". In its first annual report in 1867, the Association stated that its efforts had been focused on "the promotion of reformatory and remunerative prison labour, and the abolition of capital punishment."
The Penal Reform League
The Penal Reform League was founded in 1907 with Arthur St John as Secretary. In 1918, Margery Fry became Honorary Secretary and it was under her guidance that the Howard Association and the Penal Reform League merged in 1921 to form The Howard League for Penal Reform.
The Howard League for Penal Reform
Today, the Howard League for Penal Reform continues to campaign for change in the criminal justice system. We run a legal service for children and young people in custody, conducts research and run a variety of campaigns on vital issues.
The Howard League is independent from government and relies on voluntary donations from members and supporters. The best way to support our work is to become a member and add your voice to our movement for change.
Join us

Add your voice to our movement for change. Every voice counts and we hope that you will add yours.

Join us today

Support our work

Everything we do is focused on achieving less crime, safer communities, fewer people in prison. We need you to act now for penal reform.

Ways to support