David Lidington and Aylesbury prison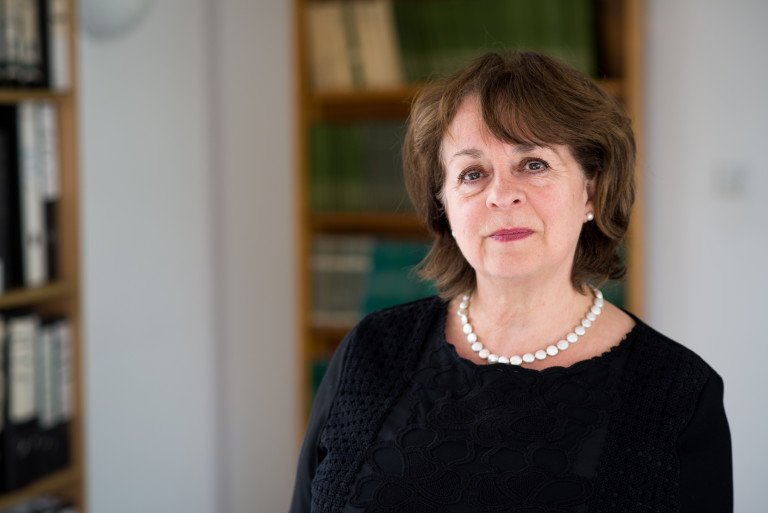 There has been much public concern about the state of prisons recently, and justifiably so, as people are dying, being beaten up and harming themselves.
I wrote to the Secretary of State for Justice, David Lidington, as soon as he was appointed just after the general election. I suggested several steps he could take to ease the pressure on the system based on our research and experience. These were stop-gap measures but in the long run radical reform of prisons and the whole penal system is required.
I received a positive and polite letter back. I wrote a second letter on 24 July with concerns about David Lidington's local prison in his constituency in Aylesbury. This is what I said:
You will have seen that there was a disturbance in Aylesbury prison and will be aware that an inspection report is due to be published on the prison within the next few weeks. I know you have visited Aylesbury several times and so will be aware of the deep-seated problems in the prison.
The Howard League has an in-house legal team that represents children and young adults in custody. Our confidential legal advice line deals with over 1,000 different individuals each year. In the last year we have helped with 181 legal issues concerning young people in Aylesbury and our lawyers and caseworkers have represented and advised a number of young men there.
Last year we published research on the high use of additional days as a punishment for misdemeanours and our concern about this issue mainly arose from our experience of working with young people in Aylesbury. Since 2010 over a million additional days of imprisonment have been imposed for breaking prison rules, which is equal to nearly 3,000 years. Despite being a relatively small prison, Aylesbury had the highest number of additional days imposed in 2015, with 8,413. We are about to publish new research that will include the 2016 figures and once again Aylesbury tops the table with inflationary use of additional days at over 12,000 or an increase of 40 per cent in one year. We have had clients who have been referred to the independent adjudicator whilst they are on suicide watch and for behaviour linked to their self-harm.
"You have taken over responsibility for a prison service that is failing the taxpayer, victims, staff and prisoners"
HM Chief Inspector of Prisons said of the juvenile estate in his annual report last week: "There seems to have been something of a vicious circle. Violence leads to a restrictive regime and security measures that in turn frustrate those being held there." We concur with this view as it also applies to Aylesbury.
The prison is so unsafe that young people hide in their cells and refuse to come out to participate in what few activities are on offer because they are simply too afraid. Our legal team has worked with young men who get no regime and, due to lack of staff, only get out of their cells every couple of days to have a shower or make a phone call. As the Chief Inspector said, they eat off a tray on their lap, alone in their cells, next to an open toilet.
Aylesbury is a violent prison. The lack of activity and low morale amongst the too few staff means that teenagers and young adults are frustrated, angry and embittered.
The prison holds young people who are serving long sentences, some of whom have committed serious and violent offences. Whilst the prison has very good facilities in terms of mental health services and courses they offer, many prisoners are unable to access those services and so cannot benefit from them. The experience of being detained in Aylesbury is hardly going to help them lead a good and useful life on release, in all likelihood the mistreatment and experience of violence will lead to increased criminality. Young men in Aylesbury deserve a chance at living crime-free on release, but the present situation in Aylesbury prison removes any hope of this.
You have taken over responsibility for a prison service that is failing the taxpayer, victims, staff and prisoners. I have already written to you with some suggestions that would ease the problems and would provide a breathing space for more fundamental reform to be considered. Aylesbury illustrates the urgency of the challenge.
I welcome your commitment given on your appointment that you would take firm action when inspection reports indicate a failing prison and I look forward to hearing your plan of action to deal with Aylesbury.
I am still waiting for a reply.
Comments
Join the Howard League

We are the world's oldest prison charity, bringing people together to advocate for change.

Join us and make your voice heard

Support our work

We safeguard our independence and do not accept any funding from government.

Make a donation