Prison for their 'own protection' has no place in a modern justice system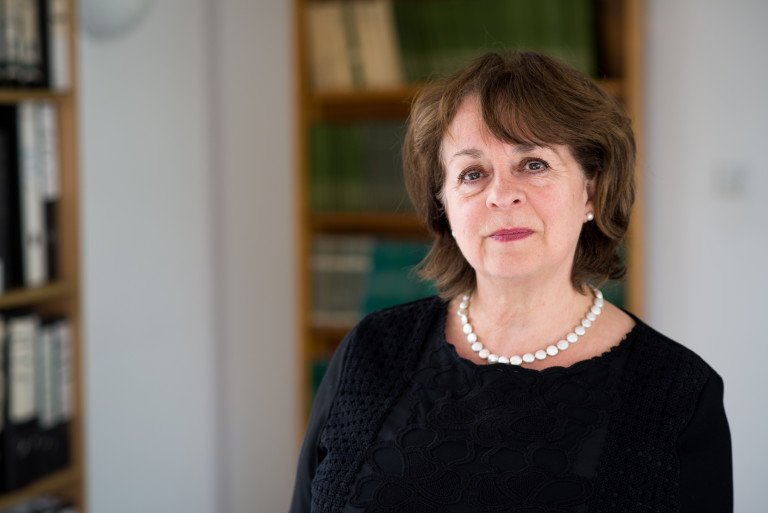 The All Party Parliamentary Group on Women in the Penal System, supported by the Howard League, is calling on the government to abolish an outdated law that gives courts the extraordinary power to send people to prison for their 'own protection'.
We have been working with government for some months now and are pleased that we seem to be having some impact and it has indicated that it is considering repeal.
Under the Bail Act 1976, the courts can remand an adult to prison for their 'own protection', or in a child's case for their own 'welfare', without that person being convicted or sentenced – even in cases where the charge they face could not result in a prison sentence.
The power is not used heavily, but when it is, it tends to be employed to detain the most vulnerable of defendants, people who have been let down by failings of care and support in the community.
Prison is a damaging and unsafe environment for people in crisis, but scrutiny of the power is virtually non-existent as the government does not collect data about how often adults and children are detained.
The courts can use it to remove someone's liberty without expert evidence or any formal investigation into their circumstances, and without them having legal representation. If someone is in crisis and at risk of harm, they need help and support, not weeks or months in an overcrowded prison that will only make matters worse.
Locking up people for their own protection or welfare is a contradiction in terms that belongs to a bygone age.
Ordinarily, a person who is waiting to be tried or sentenced can only be refused bail and remanded to prison where there are substantial grounds for believing that they present a risk to the community (by committing further offences on bail) and/or to the criminal justice process (by not attending court when required, or interfering with witnesses). Even then, generally they cannot be remanded to prison unless there is a 'real prospect' that they will go on to receive a prison sentence.
But none of these conditions are required for a judge or magistrate to remand a person to prison for their 'own protection', or in a child's case their 'welfare', while they wait to be tried or sentenced. In fact, this power can be exercised even if the person is not facing a criminal charge that could result in a prison sentence.
The power is also frustrating recent reforms. Changes to restrict the use of police cells as places of safety were designed to ensure that people who are unwell get help from mental health services at the earliest opportunity. The APPG heard evidence that in order to avoid police cells being used as places of safety, instead of using their powers under section 136 of the Mental Health Act, the police are simply charging people with low-level offences and passing the challenge of addressing their mental health crisis to the courts. Once at court the power to remand for 'own protection' is used, with the perverse result that, although a short period of detention in a police cell is avoided, people in mental health crisis are instead subjected to weeks of detention in prison on remand.
People on remand are especially vulnerable given the uncertainty of their position and the fact that they tend to be held in overcrowded local prisons where conditions are particularly bad. Women and children are particularly at risk. The rate of self-injury among women in prison is almost five times that of men, and the rate of self-injury among children rose by 66 per cent in the year to March 2020.
The Howard League has been working in tandem with the APPG to get this out-dated provision repealed. The charity held a seminar for magistrates and our Fellows to discuss the issue and heard from eminent academics Dr Miranda Bevan and Tamara Pattinson, who presented her research carried out inside a prison with remanded women –  you can hear her moving evidence on our website.
A research briefing was published that sets out in detail the case for repeal. The APPG is now writing to ministers, prosecutors and courts to ask them to act now.
Comments
Join the Howard League

We are the world's oldest prison charity, bringing people together to advocate for change.

Join us and make your voice heard

Support our work

We safeguard our independence and do not accept any funding from government.

Make a donation