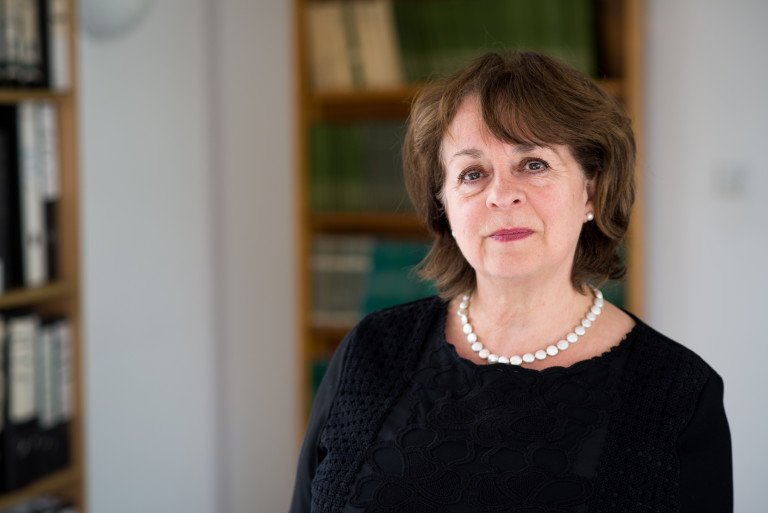 Back in January, the Howard League launched a briefing paper based on more than a year of work with judges and young people. The publication, Sentencing Principles for Young Adults, sets out how the sentencing of young people, typically aged between 18 and 25, could be improved.
Working with the Barrow Cadbury coalition, T2A, we drew on our legal and participation work and brought together a group of experts to draft five principles which, if applied, would assist the courts and prevent more young adults becoming caught up in crime.
Four months on, we hear that this work is already making a difference in the courtroom. Today, as I write this, a solicitor has got in touch to tell us of a case in which a young adult, who faced a real risk of custody, was given a community order instead of prison after the sentencing judge considered our paper.
After listening to mitigation, the judge, who was sitting in a crown court, retired to consider the pre-sentence report, psychiatric and psychological reports and our publication, Sentencing Principles for Young Adults. On returning, the judge indicated that the paper had been helpful, adding that they would study it in greater depth and encourage its wider use among the judiciary.
Here are the five sentencing principles that we have proposed:
Young adults, typically aged 18 to 25, should be treated as a distinct category for the purposes of sentencing.
Custody should be a last resort for young adults.
Where a custodial sentence is imposed, the term should take into account the impact of prolonged custody on the young adult's well-being and life chances.
The period of any custodial term should be less than that imposed on an older adult.
When considering mitigating factors, attention should be paid to how they particularly affect young adults.
Sentencing Council guidelines are already in place for children and there are good reasons for having formal principles specifically for young adults. There is now a consensus that 18- to 25-year-olds should be treated as a distinct group from older adults, largely because they are still maturing.
Particularly compelling is the neurological and psychological evidence that development of the frontal lobes – the area of the brain that helps to regulate decision-making and the control of impulses that underpin criminal behaviour – does not cease until the age of about 25.
There is also evidence that one of the prevailing characteristics of this age range is the differing rates of development within the group – maturation occurs at different rates between individuals. There is growing recognition that social contexts have a strong influence, including those likely to also be influencing offending behaviour.
If applied routinely, the principles could have a major impact. More than 140,000 young adults aged 18 to 24 were sentenced to a community penalty or imprisonment in 2017. Between 2006 and 2016, 164 young adults aged 18 to 24 died in custody, including 136 who lost their lives through suicide.
The Howard League sentencing principles enable judges and magistrates to make better-informed decisions, preventing more young people being swept into deeper currents of crime and despair. We hope that good news stories like the one reported to us today will become the norm, not the exception.
Comments
Join the Howard League

We are the world's oldest prison charity, bringing people together to advocate for change.

Join us and make your voice heard

Support our work

We safeguard our independence and do not accept any funding from government.

Make a donation