2022 Howard League Community Awards deadline extended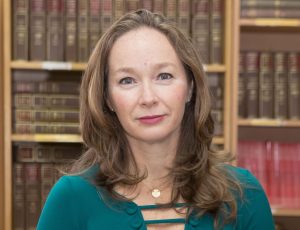 After a challenging couple of years with the pandemic, and now the added pressure of a growing cost-of-living crisis, it is particularly important that we recognise the outstanding individuals and projects helping to reduce crime and keep our communities safe.
This is what the 2022 Howard League Community Awards are all about – celebrating the unsung heroes who identify problems, find solutions and guide people from trouble before they reach the prison gates.
If you know of an inspiring scheme that is successfully preventing crime, turning lives around or supporting victims, we want to hear from you.
For an insight into what winning an award can bring, why not read this blogpost from the Cleveland Police and Crime Commissioner, Steve Turner? The Cleveland Police Divert programme won the 'Policing and Adults' category last year, and Steve explains how the award has helped to promote and demonstrate the value of their work to both partners in the criminal justice system and the wider public.
There is a range of categories, covering all sorts of schemes. Among them is a new category, 'Racial Disparities in Youth Justice', which we have introduced to recognise and celebrate projects addressing specific issues faced by Black and minority ethnic children and young people in contact with the criminal justice system.
The deadline for nominations is drawing to a close very soon. Due to popular demand we have decided to extend the deadline, so if you have not already completed your entry, you now have until Tuesday 9 August to do so. Don't miss out on this opportunity to have your hard work recognised and celebrated nationally.
We know that, across the country, local voluntary groups and statutory agencies are creating new ways of supporting vulnerable people in their communities. We want to celebrate your achievements so that we can prevent crime, invest more in your work and share your experiences with others.
Andrea Coomber  
Comments
Join the Howard League

We are the world's oldest prison charity, bringing people together to advocate for change.

Join us and make your voice heard

Support our work

We safeguard our independence and do not accept any funding from government.

Make a donation