How winning Criminal Justice Champion award gave the Muslim Women in Prison project a new visibility
Guest blog by Sofia Buncy DL, National Coordinator, Muslim Women in Prison Project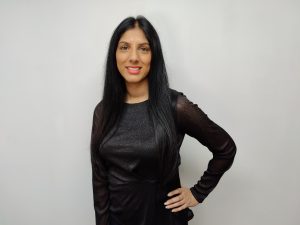 In October 2020, amidst the global pandemic and turbulent debates around race equality and reform, I was privileged to be awarded the Criminal Justice Champion award by the Howard League for work being pioneered by the Muslim Women in Prison team.
The Muslim Women in Prison (MWIP) Project is a specialist community-led project established in 2013 to document and research the experiences of Muslim women coming through the criminal justice system. Over time, it has grown its scope to produce a community-based culturally appropriate desistance model for Muslim women returning to communities while continuing to strengthen its research and evidence base.
The subject of Muslim women prisoners brings to fore unique challenges, primarily because there is so little known about the dire plight of Muslim women caught up in the criminal justice system sector – it lacks visibility and recognition. This means that MWIP is consistently unpacking challenges and issues hitherto not on the radar of community and providers. Therefore, the project requires frequent mitigation of systemic inequalities experienced by Muslim women on the basis of their gender, race and faith.
The vast spheres of influence required to manage and induce these changes are such that it could well have been very easy for the project to go off-track but persistence and diligence go an incredibly long way.
Being nominated for a Howard League award by a peer provider in the voluntary sector as well a service user was a humbling experience. In many ways, the nomination paid tribute to the integrity of the Muslim Women in Prison Project as well as those who that visibly lead and champion it. On a personal level, it was also an opportunity for our work to be judged and assessed at a sector-wide level based on merit.
The award also sent out a strong message to those working relentlessly to survive as a specialist provider about the strength of community-led initiatives which enable, empower and are solution-based. It said 'we see you and what you do is important and valued' – something which we do not get to hear often. Personally, it reinforced my belief both in myself as a self-taught practitioner and the work which I do. This acknowledgement was all the more potent coming from an institution such as the Howard League, which has a strong history of bringing about reform in different and challenging areas of the criminal justice system.
The months that ensued after the award win gave the Muslim Women in Prison project a new visibility and oxygen to thrive and be recognized as a sector leader in the arena of female specialist providers. Being asked by the Howard League to then take part in the judging panel for this year is enormously important and pays testimony to the value of our work, both in terms of gender and race equality.
Comments
Join us

Add your voice to our movement for change. Every voice counts and we hope that you will add yours.

Join us today

Support our work

Everything we do is focused on achieving less crime, safer communities, fewer people in prison. We need you to act now for penal reform.

Ways to support