My life's work, my mission, has been at the Howard League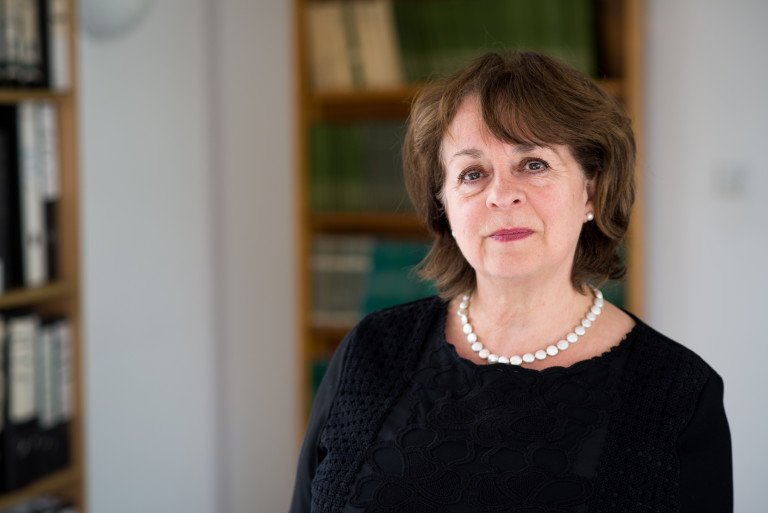 I have been at the helm of the Howard League for Penal Reform for more than three decades. I was once on Radio 4's Today programme when they joked that I was destined to do this job, as my name means 'free the prisoners'. And it feels exactly like that.
My working life has been spent in working for social justice. I started teaching children in Liverpool who faced challenges, did five years campaigning at Amnesty International for people who were tortured and imprisoned for their beliefs and am now working for less crime, safer communities and fewer people in prison. Along the way I have had some non-executive roles helping to sort out school food, being part of the governing body of Greenwich University and overseeing the NHS in Barnet, my local borough. I was elected twice as a local councillor.
But my life's work, my mission, has been at the Howard League.
I want to pay tribute to the many people who have worked and volunteered with me at the Howard League. They are the most talented, hard-working and joyful people I have ever met.
The Howard League is a special organisation; it has always held a central place in the political and justice landscape of the country. We contribute to the public discourse on the most important issues facing a government – how to keep people safe and how to respond to challenges to public order.
Since Socrates, the question 'What is Justice?' has characterised the nature of the state. A country at ease with itself, with economic and social equality tends to use prison less. Sadly, that is not the case with the UK with its central focus on punishment.
In the face of challenges, the Howard League has an amazing track record of success.
During my tenure we have worked with the police to reduce child arrests by two thirds. This means that hundreds of thousands – yes, I do mean that huge number – of children have not suffered the trauma and life damage of arrest.
Contact with the police is a route into crime for children, so the reduction in arrests has reduced crime and prevented people becoming victims – as well as saving the public purse from unnecessary expense.
We set up an in-house legal service for children and young people some 20 years ago. Hundreds have been helped with support on release from prison and getting justice inside prison in the face of systemic abuse.
The Howard League is a special organisation; it has always held a central place in the political and justice landscape of the country
We have taken test cases that achieved reform, forcing the government to recognise that children in prison should have the same legal protections as all children and we are currently challenging the use of solitary confinement on children.
We have run successful campaigns that have changed public attitudes. When the government tried to ban prisoners' access to books, we mobilised writers and actors to publicise our campaign.
In the last few weeks, hundreds of our members and supporters have contacted their MPs to oppose the building of more prison cells for women.
We use mainstream and social media to talk about prison use and conditions, community responses to crime and better sanctions.
The charity's mission is primarily to achieve system reform and contribute to public education on penal issues, and we achieve this with a mixed toolkit of research, policy development, campaigns and legal help for individuals whose lived experience informs our work.
On a personal note, when I took over, although the charity was well respected, it was almost bankrupt. I am grateful to the trusts and individuals who allow me to celebrate the fact that the Howard League is financially stable, owns a headquarters building and has a range of funding streams that means we are not beholden to one source of funding.
People sometimes say that fundraising is problematic, but I have not found it so, as I have enjoyed working with donors who have been supportive and creative.
I have taken an organisation that was on the brink of being wound up, to one that is vibrant, benefits from an amazing staff team and is facing the future with energy and vision.
I am proud of what I have achieved and thankful to the many people who I have worked with. It has been an honour and a joy.
Thank you, it's been a blast, and I will miss you all.
Comments
Join the Howard League

We are the world's oldest prison charity, bringing people together to advocate for change.

Join us and make your voice heard

Support our work

We safeguard our independence and do not accept any funding from government.

Make a donation