Commissioners
Lord Peter Goldsmith QC (Chair)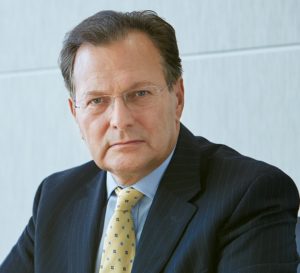 Lord (Peter) Goldsmith QC, PC, is London Co-Managing Partner at Debevoise & Plimpton LLP. He joined the firm after serving as the UK's Attorney General from 2001–2007, prior to which he was in private practice as one of the leading barristers in London.
Lord Goldsmith QC practised from Fountain Court Chambers from 1972–2001, specialising principally in commercial, corporate and international litigation and appellate work. He became Queen's Counsel in 1987 at the early age of 37, and has judicial experience as a Crown Court Recorder and a Deputy High Court Judge.
Lord Goldsmith QC was appointed Attorney General in 2001, acting as chief legal adviser to the government on matters of domestic, European and international law. He represented the government in numerous cases in UK and international courts. He also argued as counsel in the House of Lords two of the 15 cases regarded as the most important British cases of the last 150 years.
Lord Goldsmith QC currently acts for a variety of clients, alongside his role as Chair of Debevoise's European and Asian litigation practices, in arbitration and litigation. As a QC, he appears regularly in court as well as in arbitration.
Consistently acknowledged for his prominence, The American Lawyer states that "[he has] the advocacy skills of one of the finest barristers of his generation."
Andrew Black, co-founder of Betfair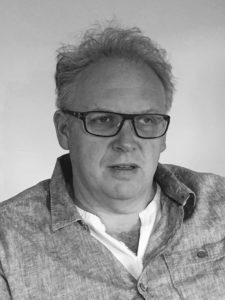 Andrew Black is one of the founders of Betfair, having designed and built the first Betfair exchange interface himself.  At Betfair he worked closely with the BHA on integrity matters and served on a BHA committee set up to establish racing rules to preserve integrity in the sport.  In his younger life he spent periods of time as a professional gambler.  He owns Chasemore Farm stud in Surrey; half of Manor House Stables in Cheshire and over 100 thoroughbred horses, including three Royal Ascot winners.  He was, for several years, owner of Swindon Town Football Club.
He is the owner of Slicker Recycling; the largest waste oil collector in the UK.  He is on the board of Hydrodec Group PLC – a UK quoted company.  He owns the Morelands Riverdale buildings in Hampton – a Victorian waterworks that is being converted into specialist biotech laboratories and offices.  He is the largest investor in several businesses, including the award winning Touchlight Genetics who produce medical grade synthetic DNA.  He plays bridge internationally, including as England captain, and has won a silver medal in the European Championships.
He lives in Cobham with his wife, four children and two large dogs. 
Prof Henrietta Bowden-Jones OBE, FRCPsych, BA (Hons), DOccMed, MD (Imperial), Founder and Director of the National Problem Gambling Clinic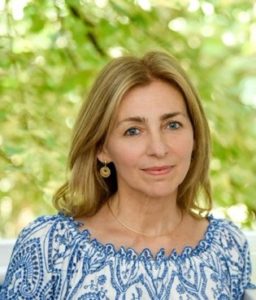 Dr Henrietta Bowden-Jones is a medical doctor and works as Consultant Psychiatrist in Addictions.
She is the Founder and Director of the National Problem Gambling Clinic in the UK, the only NHS service (CNWL NHS Trust) designated for the treatment of pathological gamblers and now in its tenth year.
Other roles include:
Spokesperson on Behavioural Addictions for the Royal College of Psychiatrists
Honorary Professor at UCL
President of the Medical Women's Federation
Fellow of the Royal College of Psychiatrists
Member of the Addictions Executive Committee at the Royal College of Psychiatrists
Board Member of the International Society of Addiction Medicine (ISAM)
Board Member of the International Society for the Study of Behavioural Addictions (ISSBA)
She has published extensively on behavioural addictions in research journals, has edited three textbooks and regularly lectures at national and international level on the neuroscience and clinical aspects of behavioural addictions.
She was made an Officer of the British Empire (OBE) at Buckingham Palace in the 2019 New Year's Honours for Services to Addiction Treatment and to Research.
Her website which includes a full CV, media work and all publications is www.henriettabowdenjones.com
Twitter @ArtScienceDoc
Assistant Chief Constable Matt Burton,  Cheshire Police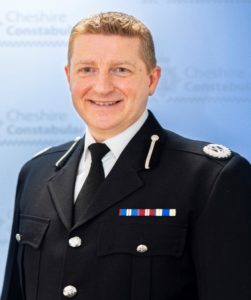 ACC Matt Burton joined Greater Manchester Police in 1989 as a member of Police Staff. He became a Special Constable in 1991 and a Police Officer on the South Manchester Division in 1993. He became a Detective in 1996 and thereafter served in various roles and ranks in the CID, Force Drug Unit, Force Surveillance Unit and Special Branch. He joined the National Crime Squad in 2005 where he was involved in Regional and International Organised Crime Investigations and transferred to the Serious Organised Crime Agency (SOCA) on its creation in 2006.
Matt became Branch Commander of the Manchester Branch in 2009 and in 2010 he designed and implemented a partnership approach to Serious and Organised Crime in the city of Salford, which led to national recognition in Home Office strategy. He received an award from the Home Secretary and a Director General's Commendation for leadership and innovation. He became Regional Head of Investigations for the North of England in 2013 leading teams in the North West, North East and Yorkshire. In 2015 he was seconded to the NCA Transformation Programme with responsibility for designing the agency's new operating model, estates model and structure.
He became the UK head of Europol, Interpol, Sirene and European extradition in 2016 with a global team of officers in Warrington, The Hague, Lyon, Singapore, Gibraltar and the Caribbean. He was responsible for identifying Brexit contingencies as well introducing new technological solutions for managing risk and reducing demand.
In May 2018 he was seconded to the Chief Officer Group of Cumbria Constabulary where he helped design a new neighbourhood policing model and develop a safer Cumbria strategy.
Dr John Chisholm CBE, Chair, Medical Ethics Committee, British Medical Association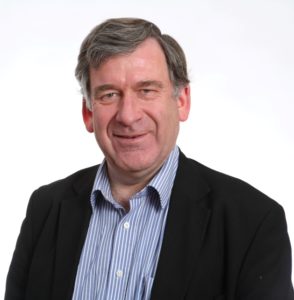 Dr John Chisholm has been a member of the British Medical Association's Medical Ethics Committee from 2004 and its Chair from 2014.  He has served on numerous BMA and external groups on ethical issues, including the current NHS Confidentiality Code of Practice Expert Reference Group and the National Data Collaborative for Health and Care.  He has particular interests in human rights, organ donation, the confidentiality and security of personal health information, professionalism, and criminal justice.  He has led for the Medical Ethics Committee on issues relating to the youth justice system, the use of solitary confinement and restraint, and on immigration detention.
John has been a member of many national professional and Governmental bodies over the last 43 years.  He was a member of the General Medical Council (1999-2003) and its Standards Committee.  He has represented the BMA at a number of international human rights conferences. John is a member of the Councils of the BMA (1981-82, 1988-2022) and the Royal College of General Practitioners (2005-2014, 2015-2021), has been a Vice-President of the BMA since 2007, and is Deputy Chair of the RCGP Trustee Board.  He chaired the BMA's General Practitioners Committee (1997-2004) and was a GP negotiator (1990-2004).  He led the negotiation of the new GP contract from 2001 to 2004.

Jon Collins, Chief Executive, Prisoners' Education Trust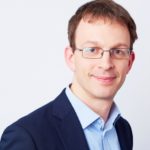 Jon joined Prisoners' Education Trust as Chief Executive in April 2021, having previously been chief executive of the Magistrates Association.
Prior to that, Jon was chief executive of the Restorative Justice Council and he has previously worked at the Police Foundation, the Criminal Justice Alliance, the Fawcett Society and Nacro. Jon is a member of the Victims' Commissioner Advisory Group and the Commission on Crime and Problem Gambling. He is also a governor of a London primary school.
Elizabeth Morony, Partner, Clifford Chance LLP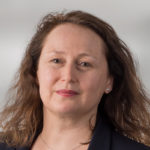 Elizabeth Morony is a partner at Clifford Chance LLP in London and leads their Global Antitrust Litigation Group.  She represents companies in EC and UK cartel investigations and antitrust litigation in the UK and European courts.  Experience includes representing a bank in the European Commission's investigations into Euro interest rate derivatives (EURIBOR) and foreign exchange and related litigation; defending Siemens in claims for damages arising from the gas insulated switchgear cartel in the English High Court (National Grid v ABB and others; EDF v ABB and others) and defending Morgan Advanced Materials in claims for damages arising from the electrical and mechanical carbon and graphite products cartel in the Competition Appeal Tribunal and the Supreme Court (Emerson and others v Morgan AT and others; Deutsche Bahn and others v Morgan AT and others). She is listed in Band 1 of Chambers UK 2019 for competition litigation.
Elizabeth is Co-Chair of the IBA Antitrust Committee and a Trustee of the Howard League for Penal Reform.
Andrew Neilson, Director of Campaigns, Howard League for Penal Reform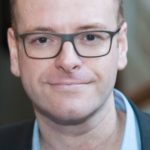 Andrew Neilson is the Howard League's Director of Campaigns. He has directed a number of inquiries on a range of issues for the charity, from topics such as sex in prison to former armed service personnel in the criminal justice system.
Prior to joining the Howard League, Andrew worked in government communications.
He has an MSc in voluntary sector management from Cass Business School and is a trustee of a homelessness charity, the 999 Club.
Neil Platt, Clinical Director, Beacon Counselling Trust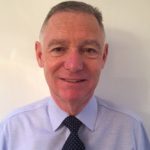 Neil Platt is the Clinical Director at the Beacon Counselling Trust, which delivers a wide range of community-based mental health programmes across the North West of England.
He leads on the Problematic Gambling Treatment and Support programme across the North West of England and within this role he sees on a daily basis the inextricable link between problem gambling and criminality.
As regular contributor to pre-sentencing reports for offenders Neil has a keen interest and expertise in desistance from offending and recovery from pathological gambling.
Neil lead on the first Police Custody Screening programme for gambling related harm in the UK and was a Howard League  National Award Winner in 2017 for this ground breaking piece of work.
Sarah Ramanauskas, Senior Partner, Gambling Integrity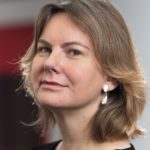 Sarah Ramanauskas works with lottery and gambling operators in the UK, Europe and the US to ensure that their players are protected from gambling-related harm. Gambling Integrity's audit and compliance services help gambling operators understand and identify the risks associated with crime and gambling, in particular where crimes may have been committed in order to fund a gambling addiction. www.gamblingintegrity.com
She previously held senior research roles at both William Hill and Betfair.
From 2015-18 she was Chair of the Management Board for Betknowmore UK, a social enterprise providing outreach and mentoring services to gamblers and those close to them, who are affected by problematic gambling behaviour. www.betknowmoreuk.org
She holds an MA in English Literature from Magdalen College, Oxford.
Gerda Reith, Professor of Social Science, University of Glasgow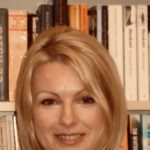 Gerda Reith is a Professor of Social Science at the University of Glasgow. She conducts research and writes on issues related to the social, commercial and environmental determinants of gambling, and the relation of gambling harms with social inequalities and public health. Her interests extend to the political economy of gambling and its relation to wider issues of behaviour and governance in global consumer societies.
Professor Reith's research has been funded by the Economic and Social Research Council (ESRC), the Medical Research Council (MRC) and the National Institute for Health Research (NIHR), as well as various governmental and charitable organisations. She has carried out projects exploring the ways that gambling behaviour changes over time, and the role of the social, physical and commercial environment on those changes; on the impacts of gambling on social networks; and on its relationships with crime and debt.
She has worked with policy, regulatory and third sector organisations, both nationally and internationally, to inform policy and strategy on gambling and public health. She has just completed a project, working with an expert group, for the Gambling Commission, to develop a framework for informing policy and practice on gambling harms in Great Britain. The group's report is: Measuring Gambling Related Harms: a Framework for Action.
Current research projects involve an NIHR-funded study of football fans and betting; a study funded by the MRC on adolescent gambling and social networks, and an ARC project on mobile gambling in Australia. She is also involved in pilot work exploring the spread of gambling in Malawi.
She has published extensively on these topics, and her work has been translated into a number of languages, including Korean, Chinese, Spanish and Hungarian. Her book, The Age of Chance: Gambling in Western Culture, won the Philip Abrams Prize for the best book in sociology in 2000. Her latest book is Addictive Consumption: Capitalism, Modernity and Excess, and is published by Routledge.
Norma Stephenson OBE, Councillor, Stockton on Tees Borough Council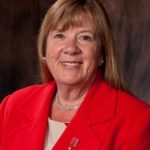 Norma Stephenson OBE is a Councillor for Stockton on Tees Borough Council, a position she has held since 2011. Prior to this she was National President of the union, UNISON and Chairperson of the Labour Party National Executive Committee (NEC).  Noma represents and lives in one of the most deprived wards in the Borough.  Norma in her role of Chairperson of several committees including the Planning Authority, Cleveland Police and Crime Panel and Tees Valley Combined Authority (TVCA) Overview & Scrutiny Committee is responsible for the management of these committees and panels.  Having overcome her own personal issues with gambling addiction, Norma is now proactive in sharing her experiences to help others.
Sue Wade OBE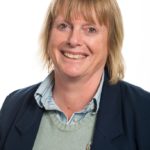 Sue Wade has 35 years' experience in the management of public services, including as a deputy and acting chief probation office, the performance adviser to a Police Authority and then to a Police and Crime Commissioner, work with a Local Criminal Justice Board and with a Youth Justice Service. Her probation career from 1979 to 2004 included specialism in juvenile delinquency, adult prisoners, probation hostels, group work programmes and alcohol and drug services as well as general management. She was a trustee and then Chair of the Howard League for Penal Reform from 1991 to 2016. She has undertaken criminal justice reform consultancy specialising in children and juveniles in the UK, Ireland, Channel Islands, United States and Syria.
She was Chair of Governors of a primary school for fourteen years and has been a volunteer in youth ministry in her local parish for a similar time. She has been a trustee of several local and regional charities; working with children and families who have been affected by domestic abuse and violence, a provider of move on housing for vulnerable adults and a food bank.
She was awarded an Honorary OBE (as a US citizen) in 2013 for services to criminal justice reform and to the community in Winchester.
Join us

Add your voice to our movement for change. Every voice counts and we hope that you will add yours.

Join us today

Support our work

Everything we do is focused on achieving less crime, safer communities, fewer people in prison. We need you to act now for penal reform.

Ways to support