What is justice? Re-imagining penal policy
The Howard League Symposium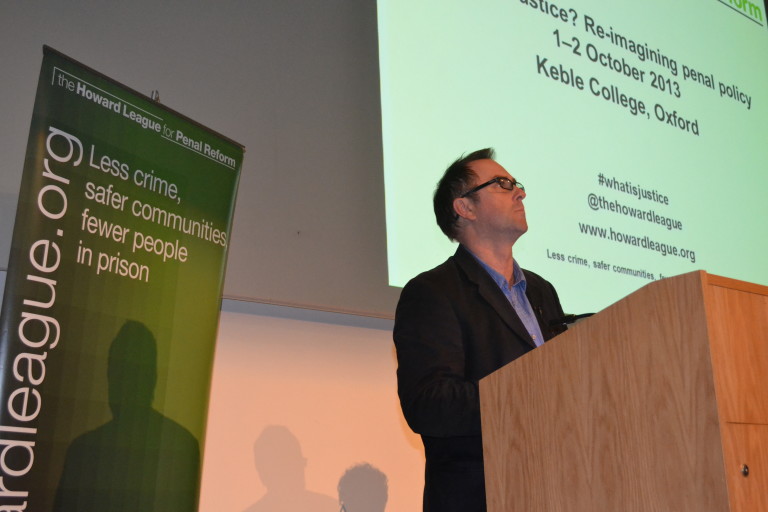 Background
We are committed to developing an effective penal system which creates fewer victims of crime, has a diminished role for prison and creates a safer community for all. Through What is justice? Re-imagining penal policy we are seeking to develop innovative, credible and challenging ideas that build into models to change penal practice and outcomes.
It will be charged with generating the climate and the intellectual debate that can act as the springboard to contest the conventional role of the penal system and ultimately promote a new, achievable paradigm that will deliver a reduced role for the penal system while maintaining public confidence, fewer victims of crime and safer communities. The challenge will be to develop an agenda for change that counters the current mores of penal populism.
What is Justice? was developed following the commission of scoping papers from eminent criminologists. They were asked to scope the current state of play and gaps in research and understanding within their specialism. The papers have been published as The Penal Landscape: The Howard League Guide to Criminal Justice in England and Wales (eds. Professor Ian Loader and Anita Dockley).
How works?
The Symposium's work is located around three dialogue hubs:
Local justice and participation
Social justice, human rights and penal policy
The role of the state
Each hub is led by an eminent Professor. The hub leaders work with a core of eminent academics to explore and develop ideas and lead the discussion. The Howard League is keen for hub members and contributors to be drawn from disparate academic specialisms including philosophy, geography, politics and economics to help develop a new paradigm for penal policy.
The dialogue hubs will:
Identify, clarify and develop the exact area for examination and discussion
Identify potential contributors to the dialogue
Identify potential commissions including literature reviews, comparative and secondary analysis and small scale primary research
Generate published articles, pamphlets and other learned materials based on the work of The Symposium
Use the internet and social media to generate debate and ideas.
Ideas for Justice
As part of the wider What is Justice? symposium, Ideas for Justice aims to interview people from a range of backgrounds with a variety of interests in the justice system about their understanding and experience of justice today. These insights will be used to develop an updated concept of justice for the future. Invited interviewees are asked to participate in a recorded interview focusing on the following questions:
What does justice mean to you?
Is there justice within the criminal justice system?
Should people have a greater say in how justice is done?
If you could change one thing that would affect justice, what would it be and why?
The interviews are being conducted by Dr Harry Annison, lecturer in law at Southampton University and research associate at the Oxford Centre for Criminology, and Philippa Budgen, who is a broadcaster and communications adviser on criminal justice.
Join the Howard League

We are the world's oldest prison charity, bringing people together to advocate for change.

Join us and make your voice heard

Support our work

We safeguard our independence and do not accept any funding from government.

Make a donation