Research Commission: ethnic minority communities
Exploring the lived experiences of people from ethnic minority communities, crime and gambling related harms
Exploring the lived experiences of people from ethnic minority communities, crime and gambling related harms
Research in partnership with BetKnowMore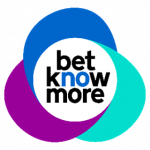 Background
The Commission on Crime and Gambling Related Harms has published an academic literature review that has shown that there is limited existing research into the relationship between crime and gambling related harms (Commission on Crime and Problem Gambling, 2020). Most research has been undertaken in other jurisdictions, notably Australia, the US and Canada. The Commission seeks to understand the relationship between crime and gambling related harms in England and Wales. There is a particular gap in research and knowledge relating to the experiences of people from ethnic minority communities in England and Wales. Adolphe et al's systematic review (2018) looking at the relationship between crime and problem gambling recognised the need for research assessing the role of demographic factors.
Recent research suggests that 20 per cent of adults from Black, Asian and minority ethnic communities scored one or higher on the Problem Gambling Severity Index (PGSI) . This is in comparison to 12 per cent of White adults. Of this 20 per cent, seven per cent were classified as problem gamblers (Gunstone and Gosschalk, 2019). This study focussed on gambling treatment and support. It suggested that people from Black, Asian and minority ethnic communities were less likely to seek treatment and support following the threat of criminal proceedings than their White counterparts (one per cent compared with six per cent respectively).
Studies show that Black, Asian and minority ethnic communities are often over-represented among in-treatment or incarcerated groups (see: May-Chahal et al's (2017) research on prisoners' criminal careers in relation to gambling harm and The Forward Trust's (2020) survey of prisoners' experiences). However, there is little exploration of the reasons for this, of the nature of the relationship between crime and gambling harms in ethnic minority communities, or of variances in the criminal justice system's response in relation to the diversity of experiences of different ethnic minority communities. Researchers have also identified the importance of acknowledging the plurality and diversity of different racial, cultural and ethnic groups and their experiences, including intersectionality.
The research
This research seeks to focus on and amplify the voices of people from ethnic minority communities who have been directly affected by gambling harms and crime. It aims to highlight the complex interplay between crime and gambling related harms through in-depth qualitative research about people's lived experiences. The overarching goal of this research is to develop and situate a knowledge base within the criminal justice system which recognises gambling harms and the specific related needs of people from ethnic minority communities, thus lowering the potential for criminal justice interventions in the future.
The specific aims are to:
Identify the specific trajectories and experiences of people from ethnic minority communities who are identified as experiencing gambling related harms and who have had engagement with the criminal justice system. The research should recognise the plurality and diversity of different racial, cultural and ethnic groups and their experiences, including intersectionality.
Investigate the different patterns of gambling related harms amongst different communities, including similarities and differences in crimes, and whether the responses from the criminal justice system vary according to the diversity of experiences.
Provide a basis for understanding the needs of ethnic minority communities to raise awareness among opinion formers, professionals and the wider public; and
Highlight any deficits in criminal justice agencies' understanding and provision and signpost for change.
The research should seek to map issues such as how people first engage with gambling, what types of gambling they partake in, how it escalates and when and how it results in them committing crime. The research should also seek to identify how it affects key relationships such as employment, social and familial networks. The research should also explore whether interventions or treatments for gambling related harms had been sought or utilised.
Research updates
Please check back for reports on the team's findings.
The research team
Dr Geraldine Brown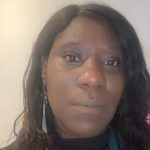 Dr Geraldine Brown's background is in Sociology and Social Policy. Her interest is in research that produces knowledge grounded in the lived reality of those whose voices are often 'missing' and/or 'seldom' heard.  Her work aims to identify factors that contribute to individuals and groups experiences of exclusion and/or marginalisation and evidence to influence decision-making and the development of socially just policy and practice approaches.
Dr Nicola Harding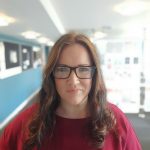 Dr Nicola Harding is a lecturer in criminology who researches the contribution of lived experiences of crime, deviance, and social control. She has a PhD in sociology that examined the experiences of criminalised women subject to community punishment and probation supervision. This research was a co-produced, feminist, participatory action research project that explored the lived experiences of criminalised women and included creative elements such as photovoice and map making. Nicola has a significant working relationship with We Fight Fraud (WFF), a unique organisation that utilises subject matter experts from police, the media, academia and criminal backgrounds to combat fraud and financial crime. With WFF, she has completed work with peer researchers, leading to the publication of two white papers that have informed government policy around fraud and financial crime. Nicola's research focus on lived experience as a form of subjugated knowledge within the discipline of criminology underpins a commitment to co-constructed research practices and narrative forms of understanding the complex lives of criminalised individuals.
Dr Julie Trebilcock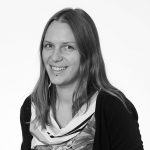 Dr Julie Trebilcock is a senior lecturer in criminology with nearly fifteen years experience of working in and conducting research in the field of forensic mental health and imprisonment. Julie's research has been primarily focused with the management of violent and sexual offenders with personality disorder. Her particular expertise is with the institutional pathways and legal authority by which high risk offenders are detained, parole board and mental health tribunal decision-making, and the staffing challenges involved with working with offenders with personality disorder. In the last five years Julie, as a co-investigator, has overseen two national evaluations of the offender personality disorder pathway (one with men, one with women). Julie has published widely in the field of mental health and offending, and has recently authored (with Dr Sam Weston) the book Mental Health and Offending: Care, Coercion and Control, which was published by Routledge in 2019. Elsewhere, Julie has been working with the Howard League for Penal Reform for more than 10 years having been successfully commissioned to undertake two pieces of research about short prison sentences, one of which was with women in prison. Julie is a current member of the Howard League's Research Advisory Group. Julie has also previously worked at the National Problem Gambling Clinic where she was heavily involved with the design of their clinical and research assessments for incoming clients. Here, Julie was able to develop an understanding of some of the critical issues surrounding 'problem' gambling and the links to other harms, including crime, personal relationships and substance use. Julie's most recent publication about the narratives students give about their pathways to studying criminology, reflects her increasing interest and experience of using narrative methods.
Dr Liz Riley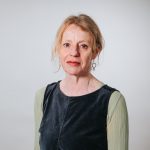 Dr Liz Riley is the Research and Evaluation Manager at Betknowmore UK. Liz has considerable experience of conducting research on a wide range of subjects. She was a Lecturer and Researcher at UCL, where she managed and implemented research projects in a number of countries on subjects related to social policy and poverty reduction. She subsequently became a freelance researcher, undertaking projects such as diversity and equality research for a Scottish council, housing policy reviews and child protection policy research. She also has experience working in the voluntary sector with a regional drug and alcohol charity and a literacy programme for prisoners. She joined Betknowmore in January 2021 and has been conducting research into women's lived experiences of gambling support services. She has published her research in a number of peer-reviewed journals and also co-authored a book on community partnerships.
Frankie Graham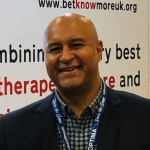 Frankie Graham is the Founder and Chief Executive of Betknowmore UK. Having previously developed a track record of designing and developing youth and community projects to support vulnerable young people and offenders, Frankie then committed to using his lived experience of personal gambling dependency to set up his social enterprise. Betknowmore UK was launched in December 2013 and has developed a reputation of addressing the growing presence of gambling-related harm in UK communities with innovative and co-produced services, such as the ACT outreach support programme, the Don't Gamble with Health project which was awarded a Public Health Award and Peer Aid – the first of its kind training and volunteering service for 'Experts by Experience'. In 2021 Betknowmore UK became a charity and under Frankie's leadership has expanded to providing expert training programmes and community-based support. Frankie provides gambling support and training consultancy to organisations in different sectors, including gambling, financial and housing providers. He is a Fellow at the School for Social Entrepreneurs and RSA and also contributed to the piloting and design of a peer support programme set up by the Kings Fund. He is a trained counsellor and business mentor, with a proven track record of project design and management.
Anna Niemczewska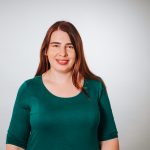 Anna Niemczewska is the Head of Service, Betknowmore UK. Anna led Betknowmore's Research function for two years before taking on the Head of Service role. Prior to that she gained over five years' experience as the Research and Administration Coordinator, working across a consortium of 14 charities to research, for internal professional audiences and for external academic, political and public audiences, the most effective methods for furthering these charities' missions using ICT. She leads on Betknowmore UK's safeguarding policies and processes.
Steven Nyandu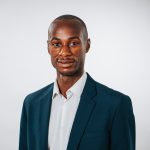 Steven Nyandu is Safer Gambling Advisor with Betknowmore UK. His experience and knowledge of gambling harms date back to his early teenage years when first exposed to gambling in school. Later on, during his late teens and young adult years, his addiction continued to interrupt most areas of his life and compromised his career in sports. However, after being introduced to Betknowmore UK in February 2015, he began his recovery. After a successful treatment pathway, he volunteered with Betknowmore and was then offered employment with them. Due to his experiences, he has a passion for helping others experiencing gambling harms, leading him to play key roles in numerous Betknowmore projects, including with the Ministry of Justice, where he was based in prisons in South London. During this project he explored the strong link between gambling and crime, and he was responsible for implementing provisions and delivering training for staff and service users of HMP prisons. This included providing one to one support and group work, and delivering workshops to heighten awareness around the issues of gambling-related harm.
Tony Sales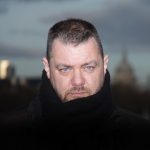 Tony Sales is a founder and Subject Matter Expert at We Fight Fraud. His expertise has been developed from his lived experience as a former fraudster. Within We Fight Fraud, Tony uses expertise built from his lived experience to provide advice to some of the world's leading brands on their fraud and loss prevention strategies. In addition to his expertise in commercial loss prevention, Tony acts as a conduit for researchers from academia and the media to gain access to communities that are considered 'hard to reach'. He co-produced the documentary series "What makes a murderer", using his access to interview,  recruit and support all of those who took part. Over the past year, Tony has worked closely as a lived experience researcher with Dr Nicola Harding and Lancaster University to uncover lived experience perspectives of crime and its control within diverse, closed communities, producing peer researched accounts of crime during covid-19.
References
Adolphe, A., Khatib, L., van Golde, C., Gainsbury, S., and Blaszczynski, A. (2018), Crime and Gambling Disorders: A systematic review. Journal of Gambling Studies. https://doi.org/10.1007/s10899-018-9794-7
Commission on Crime and Problem Gambling (2020), Crime and problem gambling: A research landscape, written by Sarah Ramanauskas, Howard League for Penal Reform  Gunstone, B., and Gosschalk, K. (2019), Gambling among adults from Black, Asian, and Minority Ethnic communities: A secondary data analysis of the Gambling Treatment and Support Study: On behalf of GambleAware. London, UK: YouGov. Full text report available at https://www.begambleaware.org/sites/default/files/2020-12/2020-12- 09-gambling-among-adults-from-black-asian-and-minority-ethnic-commmunities-report.pdf
 May-Chahal, C., Humphreys, L., Clifton, A., Francis, B., and Reith, G. (2017),Gambling harm and crime careers. Journal of Gambling Studies, 33(1), 65-84
The Forward Trust. (2020), Gambling harm and offenders: A survey of prisoners' experiences. London, UK: The Forward Trust. https://www.forwardtrust.org.uk/publication/gambling-harm-and-offenders-a-survey-of-prisoners-experiences/
You can download a copy of this information here.
Join us

Add your voice to our movement for change. Every voice counts and we hope that you will add yours.

Join us today

Support our work

Everything we do is focused on achieving less crime, safer communities, fewer people in prison. We need you to act now for penal reform.

Ways to support