Research commission: Sentencing
Sentencers' understanding and treatment of problem gamblers
Sentencers' understanding and treatment of problem gamblers
Research in partnership with the Magistrates Association
Overview
In 2020 the Commission on Crime and Gambling Related Harms published an academic literature review which showed that there is limited existing research into the relationship between crime and gambling related harms. Most research has been undertaken in other jurisdictions, notably Australia, the US and Canada. The Commission seeks to understand the relationship between crime and gambling related harms in England and Wales.
A recent study focussing on Great Britain suggests that over their lifetime, problem gamblers are 4.4 times more likely to serve a prison sentence compared with the average member of the population (IPPR, 2016). Yet there appears to be no official record or research relating to judicial consideration or understanding of problem gambling as it relates to the crime (see for example Brooks and Blaszczynski 2011). Problem gambling is increasingly regarded as a behavioural disorder; yet problem gambling is not considered to be a mitigating factor in sentencing in the same way as mental health issues or drug and alcohol addictions (Folino and Abait, 2009).
This research commission  focussed on magistrates. The Commission sought to understand the extent to which sentencers are aware of problem gamblers coming before them in court; their practice when problem gambling is apparent within a case; and to elicit magistrates' views on the potential for courts to account for problem gambling.
The research was being undertaken in two phases:
Phase 1 consisted of a survey questionnaire that will be sent to all members of the Magistrates Association.
Phase 2 consisted of focus groups/roundtables to complement the survey questionnaire to provide more discursive and qualitative research with magistrates.
Research commission updates
In April 2021, Commissioners heard a presentation of the findings of this research. You can read the minutes here and view the presentation here.
Report
In October 2021 the research findings were published in a full report, available here, and summary, available here.
A copy of the references for the sentencing report can be found here.
The research team
A team from Staffordshire University has been appointed to conduct this research.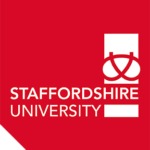 Principal investigator: Sarah Page
Senior Lecturer, Sociology & Criminology
Co-Director, Staffordshire University Crime & Society Research Group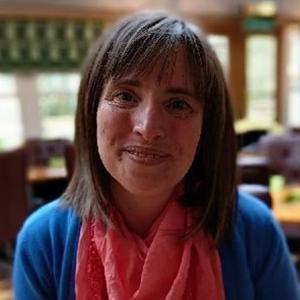 Sarah has a practitioner background. She has worked therapeutically in youth offending services and probation to address addictive behaviour, before moving into strategic management within the statutory sector to assist partnerships in tackling health and social inequalities. Sarah joined Staffordshire University in 2006 working in the sociology department and the creative communities unit. She presently works within the criminology team for the School of Law, Policing and Forensics as a Senior Lecturer, and Co-Directs the Staffordshire University Crime and Society Research Group. Her research feeds into the Centre for Justice and Security and Centre for Health and Development.
Sarah mostly conducts qualitative and participatory research in addictions (drugs, alcohol and gambling), victimology (domestic violence, sexual offences, human trafficking and hate crime), tackling poverty (health and social inequalities), offending behaviour (youth justice), prisons and community arts. She is interested in the sociological context of the family, education, health, work and crime. Sarah oversees work placement learning for the criminology undergraduate and post graduate students.
Sarah is involved with a European teaching project called REVAMP to train healthcare professionals in responding to domestic violence issues. She is partnered with Rutgers University on a research project exploring community resilience and community safety. Sarah is a consultant advisor to Mosaic Films on a race hate documentary for the BBC. At a local level Sarah represents the university on the Staffordshire Collaborative Network board which operates as a ThinkTank within the locality.
Sarah will be supported by the following team:
Project Advisor: Dr Jo Turner
Associate Professor of Criminology
Head of Department: Criminology, Policing and Forensic Science
Justice of the Peace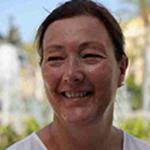 Jo is a criminologist who researches and publishes around the development and history of the criminal justice system, in particular women's treatment by that system, alongside contemporary issues currently facing criminal justice. For example, Jo is currently funded by the British Academy to conduct research into how the Victorian prison estate managed prisoners with physical disabilities. Jo is also researching the recent move from local police holding cells to bigger, regional police custody units. Her research feeds into the Centre for Justice and Security at Staffordshire University. Jo has published a variety of academic journal articles and is the co-editor of the series of Companions in Crime and Criminal Justice published by Policy Press. Jo is currently lead editor for a forthcoming edited collection: Policing Women: Histories in the Western World, 1800-1950, published by Routledge.
Alongside her research, Jo is Head of Department for Criminology, Policing and Forensic Science at Staffordshire University and is a magistrate sitting mainly at North Staffordshire Justice Centre.
Research Assistant: Sarah Plimley
Criminology lecturer
BSC Prison Research Network – Deputy Chair
PhD Researcher
Sarah is a part-time lecturer in criminology based in the department of Criminology, Policing and Forensic Science at Staffordshire University. She is also researching her PhD which focuses on austerity and desistance. She has an extensive background of working with offenders and practitioners in the criminal justice system. Her main area of interest is the effect of governmental austerity measures on desistance from crime. Sarah's research interests also extend to the analysis of relationships between 'Special' and 'Regular' police officers and the understanding of business crime that affects rural and urban businesses.
Sarah is involved in many areas of research related to the criminal justice system as well as being a founding member of the British Society of Criminology – Prison Research Network. Sarah is currently Deputy Chair of this network, where the primary focus is to share research opportunities and bring together academics, practitioners, and learners to work co-operatively on research in prisons.
Research Assistant: Simon Bratt
Mental health practitioner and part-time lecturer in social welfare law
PhD Researcher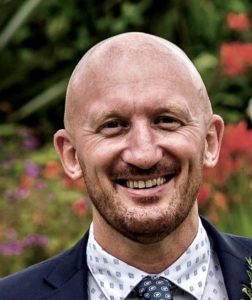 Simon Bratt is currently a mental health practitioner with a background of working in prison settings supporting behavioural change programme delivery. He presently works for an NHS mental health trust within a psychiatric liaison team. Having worked in the area of mental health and substance use, his area of interest is dual diagnosis which relates to the PhD that he started in 2018. His PhD research explores the challenges faced by people with a dual diagnosis and how this impacts on treatment and recovery. He is conducting qualitative research, adopting a grounded theory methodology. He is interested in the sociological context of addictions and mental health, and social causational factors to mental illness. Simon is also a guest lecturer on the Social Work course at Staffordshire University.
Research Assistant: Laura Bailey 
Criminology student, Staffordshire University
Laura Bailey is in her second year studying an undergraduate degree in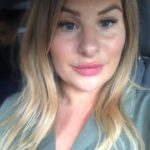 Criminology at Staffordshire University. Prior to studying, Laura managed an alternative education and training centre for a social justice charity. Laura also worked for the local authority as a service coordinator for families with multiple and complex needs.
In the summer of 2020 Laura completed an internship at the Stoke-on-Trent Combined Courts Centre where she worked as a clerk to the courts. Here, Laura assisted with virtual hearings as they were introduced to the justice system in response to Covid-19 restrictions.
Laura also works as a part time youth motivator in schools across Stoke-on-Trent and enjoys maintaining a front facing role with young people experiencing social difficulties. She has a keen interest in youth justice.
This is Laura's first appointment to a professional research project and she is keen to develop her broad range of existing skills alongside the experienced research team. She will put her skillset to good use when transcribing focus group interviews, having had previous experience of undertaking transcription work for a solicitor.
Join the Howard League

We are the world's oldest prison charity, bringing people together to advocate for change.

Join us and make your voice heard

Support our work

We safeguard our independence and do not accept any funding from government.

Make a donation