Supreme Court intervention on women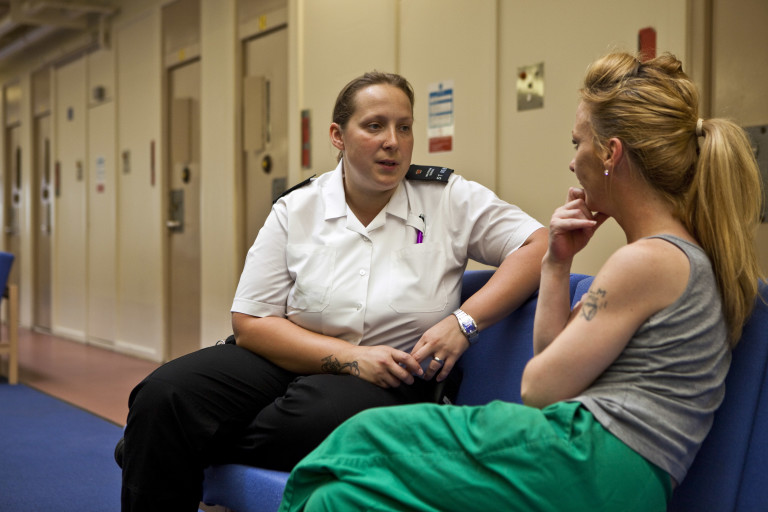 The case
The Howard League has intervened in a case before the highest court in the land. Women are suffering in a failing criminal justice system that is designed to meet the needs of men.
Supreme Court judges have heard a case that concerns the patchy provision of approved premises for women who have been released from prison. At a time when they are trying to rebuild their lives, many women must live hundreds of miles from home because places are unevenly spread across the country.
In February 2017, the Howard League intervened in the case by way of written submissions. We did this to provide evidence about the experiences of women in the criminal justice system and the devastating impact this has on their lives.
You can read the written submissions and a witness statement from our Chief Executive, Frances Crook, by following the links below:
The judgement
The Supreme Court ruled on Wednesday 24 May that the distribution of approved premises (APs) discriminates against women.
The Supreme Court noted that the Ministry of Justice has never properly addressed  the problem of providing sufficient and suitable places in APs for women which achieve, so far as practicable, the policy of placing them as close to home as possible.
In the absence of any attempt by the Ministry of Justice to address the possible impact upon women, assess whether there is a disadvantage, how significant it is and what might be done to mitigate it or to meet the particular circumstances of women, the Supreme Court found that the discrimination in the present system had not been justified.
Our work to help women in trouble with the law
The Howard League for Penal Reform provides administrative assistance to the All Party Parliamentary Group (APPG) for Women in the Justice System, co-chaired by Baroness Corston. More information about the APPG's work can be found here.
Join the Howard League

We are the world's oldest prison charity, bringing people together to advocate for change.

Join us and make your voice heard

Support our work

We safeguard our independence and do not accept any funding from government.

Make a donation